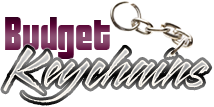 Simple Tips To Choose Logo Keychains
Posted by admin
Posted on February 28, 2022
When it comes to promotional keychains, the design possibilities are indeed endless!
A hot favorite among marketing managers, these cost effective custom keychains are available in any shape and material that you fancy. Practical and portable, logo keychains are also ideal for any promotional campaign.
Here are some tips to  use keychains for your marketing campaign.
Design Appeal
Choose interesting shapes that will grab easy attention of the audience and complement your promotional theme. These unique keychains will be definitely intriguing. Some of the models that can be considered include floating keychains, flashlight keychains or speaker keychains that are much more than an ordinary key tag.
Top of Mind Awareness
 How do keychains raise brand awareness? According to studies, people are more likely to hire the services or buy from companies that they see regularly in their everyday lives. Keychains make an inseparable part of everyone and your brand imprinted on these will easily leave a lasting impression in the minds of the audience.  Moreover, keychains get a lot of attention outside every time your recipients carry it to office, party hubs or holidays. Thus your message will reach a wider audience that you think. Your prospects will instinctively think of the brand printed on the Keychains  as they begin their  day.
Drive Impulse Purchase
By offering a unique handout that customers will not find anywhere else, you can  enhance  the likelihood of impulse purchases. It will surely encourage customers to come back to your store more. In addition, it will also drive up word of mouth publicity as your recipients will be excited to talk about your brand to others thereby bringing in new leads.
Exclusivity
Choose merchandise that customers are less likely to  get from other brands. It will ensure more response to your call to action message, as your recipients will indeed be excited to show off these limited edition branded keychains
 Tips for Customizing Keychains
Not just Logo!
Think beyond simply adding your logo on keychains, and come up with some creative artwork and taglines that will catch easy attention. Placing your mascot is another option  to reach out to an established fan base without being intrusive. Whether you choose classic designs or artistic print will depend on your promotional tone.
Choose a design
When choosing a design, it is definitely important to take into consideration the size and shape of the keychains. Make sure that the message fits neatly into the imprint space, which makes it easier for your prospects to read  the message and get engaged with it.
Planning to use keychains as your marketing tools this season? Explore our complete line of custom keychains to choose a model that fits your theme.