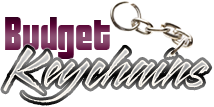 Supercharge your Marketing with Keychains
Posted by admin
Posted on February 25, 2022
Custom  Keychains are probably one of the best promotional products out there.
Keychains will even double up as your business cards thanks to its portability and high visibility. With the right branding, you  can get your brand name in front of your target customers easily with custom keychains.
Keychains are a great place to print your logo or marketing message. Compared to conventional marketing tools like business cards and flyers, keychains are fairly durable and well retained. Available in various interesting models like flashlight keychains, floating keychains , USB Keychains and so much more , keytags will easily impress your prospects.
Why Keychains Should Be Part of Your Promotions?
Let's be frank about. You will never go wrong with  practical handouts like keychains . People need keytags every day to keep their keys safe and well organized . Some love to carry keychains as lucky charms or even as fashion accessories that complement their life style.  Thus your brand on these high utility items will easily become part of your customers' everyday life. Whether they are at work or at home, the possibility of interacting with your brand on keychains is definitely high.
Get dual Exposure
Keychains can be printed on both sides with your message. Thus chances are, your clients will remember your brand all through the day. Unlike TV ads or  online pop up ads, they are unobtrusive. Moreover, keychains will literally get your message right into the hands of the audience which will even make your audience more receptive to your marketing message printed on it.
Most importantly, keychains increase your brand exposure exponentially. Imagine the exposure your brand will get when they are out with their friends or colleagues. Wouldn't that set off word of mouth publicity as well?  In the worst case, even if  your recipients do not feel like keeping them, they can always give them away to someone whom they think will need it more.
Great Talking topics
These uniquely shaped , custom keychains often make great talking topics. Everyone will be excited to ask about the source of it and will eventually talk about your brand and thereby setting off word of mouth publicity.
Long-Term Advertising Benefits
Custom keychains get an incredible display all through the shelf life. People will use them daily, put them on display, and share them with friends, thereby making consistent impressions for your business. So, if you are looking for handouts with assured return on investment, look no further than custom keychains.
Looking for more tips? Follow our daily blog posts that cover the latest updates from the world of promotional Keychains.