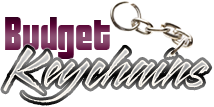 Bottle Opener Keychains For Bar Events
Posted by admin
Posted on March 1, 2022
Barware tools like bottle openers are a staple in every bar and restaurant. Now you can add a fun twist to an ordinary bottle opener by choosing interesting models like custom bottle opener keychains . Durable and attention grabbing, these will make great mailer items and promotional giveaways . Plus, you have the freedom to choose the colors, finish, and style you would want, thanks to the incredible choices on offer.
Ideal for promoting bars and  outdoor events,  bottle opener Keychains make great personal favors and promotional giveaways alike. This is also ideal to spice up your bar marketing and drink promotions.Available in various models, keychains are easy to match with any promotional theme as well .
Light weight, compact and above all functional this keychain is ideal for picnics and outdoor gatherings; because nobody will ever forget to bring these openers thanks to the keychain feature on it.
As contest giveaways
Budget friendly yet practical, bottle opener keychains  are great handouts during drinking games and to promote happy hours. The trendy designs will ensure a casual vibe to these giveaways.
Budget friendly
The trump card of these logo items is its low cost advantage. You can even order in bulk to ensure the best discounts. Thus, it will be a very good addition to bars and trade show marketing events where there is a constant stream of people stopping for drinks.
Value for Money
Durable products are long-lasting.  As such, business owners will be able to gain massive ROI with these logo items, because bottle openers and keychains are both essential for everyone .
More utility
What you will like about custom  bottle opener keychains is that it is more useful and offer the dual benefit of a keychain and a bottle opener. It will indeed pique easy interest not only among your primary recipients but anyone who sees it as well. Long lasting and durable, these custom keychains last for many years. Thus it will enhance the drinking experience while displaying your brand.
Aesthetics
Gone are the days when bottle openers used to be downright functional. Today, you can have them in many different shades, and  designs, which makes it easy to match with your theme . For instance,  if you want to appeal to a certain group of people, especially  the youth,  solid colors in a matte finish is a good choice.
Looking for more ideas? Reach out to our team or stay tuned to our daily blog posts.