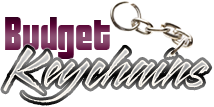 Popular Types of Custom Printed Key Chains And The Best Ways Of Using Them In Branding
Posted by admin
Posted on May 23, 2018
Custom keychains are popular handouts that can be safely employed in promotional campaigns of all types. The best marketing campaigns often feature the most popular custom gifts. Freebies are the biggest crowd pleasers in marketing campaigns as everyone will like to get something nice for free at all times.
Promotional gifts work by setting off a reciprocal effect in the minds of the customers as they will feel naturally inclined to support a brand that has given them a custom gift. However, in a market where brands jostle for space and try to grab the attention of the audience, you may need tried and tested custom gifts like keychains that will never fail.
If you ask whether custom printed key chains generate business for companies that offer them, the answer is a big bold YES.  The brand information imprinted on custom keychains serves as a high visibility advertisement that remains in front of the eye span of those that use them. However, inspite of the straightforward nature of key chains, companies can keep a few tips in mind while employing custom keychains as promotional swag for best impact.
Popular Types of Custom Printed Key Chains and their key features
Keychains are offered in a range of exciting models, which makes analyzing each of them difficult. However, here are the most popular models in custom keychains and what they offer your company during promotions.
Bottle Opener keychains
Well suited for the outdoorsy clients and party revelers, bottle opener keychains would make a perfect gift choice especially during spring and summer events or holiday season. Highly visible and durable, these keychains will get your message across to people beyond the targeted audience thanks to its popularity. Easy to customize and offered in an exciting range of models, bottle opener keychains are here to stay for sure. Make it your branding swag and see how your message remains fresh in the minds of your customers. If you are looking for a simple and straight model that looks good and is easy to use, Keychains With Slim Bottle Opener will make a great choice while Round Bottle Opener Keychains are a bit more novel and eye pleasing. Choose from your favorite colors.
Carabiner Style Keychains
These make perfect choices to promote maintenance companies or businesses that require to carry large sets of keys at easy access. The downside of these keychains is the slim imprint area that might not display your company information in an eye catchy manner. However, the incredible popularity enjoyed by these keychains among outdoorsy clients and those that follow an active lifestyle make it a hot choice. Some of the popular models like Carabiner With Split & Nylon Strap Keychain Rings or Bicycle Shape Bottle Opener Carabiner with Key Holder can make wonder mailer gifts or tradeshow swag.
Flash Light keychains
The high utility of these keychains, which not just help your customers to organize their keys but also offer a handy source of light will make a perfect choice to consider.Mini Rectangular Flashlight With Compass Keychains that come with the added advantage of a compass along with flashlight will make a great choice for outdoorsy clients and to promote adventure clubs and camping sites. Flashlight Personalized Keychains put your brand under spotlight and make a great gift during mass events or safety events among others. Budget friendly yet highly useful, these logo items will make your brand the talk of the town literally!
Explore the limitless possibilities that custom keychains offer and make use of their incredible potential during your promotions.