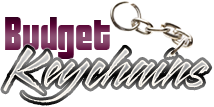 Personalized Key Chains- Great Gifts for The Outdoorsy Travel Season
Posted by admin
Posted on May 24, 2018
The bright blue sky and the warm outdoors will all attract hordes of enthusiastic revelers outdoors. For marketers, it will make a great time to think of custom gifts that they find useful during this time of the year. Summer season is not just about school vacation, but it takes credit to Independence Day festivities, which is the biggest in the country. Reports show that during summer most people will set out on road trips and travel miles away from home. This is what makes custom keychains a perfect choice to consider because everyone may need keychains to carry their car keys and home keys safely even when they indulge in their favorite outdoor activities and fun events.
Popular
Keychains are something that not many people can resist, and the best part is that even in hard economic times, marketers can afford to handout this custom gift to everyone on their list. Personalized key chains make a high utility gift that is easy on your wallets yet unique!
Budget friendly
If you think special gifts are always expensive, you may be incorrect because personalized key rings can truly be great keepsakes. Starting at only a few cents, keychains will let you buy more for less! So, if you are planning a tradeshow or a mailer campaign, these light weight and compact items will make a great choice.
Versatile
Available in a variety of shapes, sizes, designs and themes, custom keychains offer something special for everyone. Customize it with pictures, clip art or theme to create a memory filled keychain that your recipients will cherish for a long time. Keychains can be used to promote all types of brands and businesses and to reach out to every genre of your audience. You can easily choose a custom keychain model from the countless options that will please your niche audience. For instance, classic options like metal keychains and leather keychains will make a perfect choice for an elderly audience or for high value clients and business events while colorful plastic keychains will easily strike a chord with a younger audience and will suit fun themed events and more.
Utility
The more the utility the more will be your brand exposure on custom gifts. Keychains get used many times a day, which means that your brand and message will grab the eyeballs of everyone around. The best part is that keychains are offered in various combo models like flashlight keychains, bottle opener keychains and tape measure keychains among others that will further enhance the utility of these logo items manifold.
What is the best thing that you like about custom keychains? Share your thoughts and ideas at our facebook page and join the conversation.