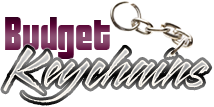 Personalized Keychains- Put Your Marketing Dime Of These Best Selling Models
Posted by admin
Posted on February 27, 2018
Custom keychains make a popular gift item among businesses to communicate important information to their audience and share their contact details. One of the favorite tradeshow staples of all times, custom keychains have not lost its popularity a wee bit even today in this robotic world of keyless security and biometric locks.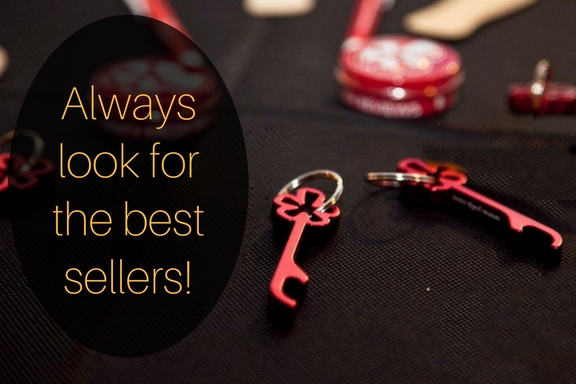 If you are wondering what make these ubiquitous items so incredibly popular, here is a quick listing of some of the advantages of keychains as marketing tools. We bet, you may have a lot more to add to it; list it out at the comments section below to join the conversation.
More Key facts
Keychains are popular gift items that get used up right away.
Light weight and compact, these are easy to store and distribute and are especially useful during mass mailer campaigns and tradeshows.
Everyone uses keychains. So, when you have a diverse audience to cater to and not sure which gift to shop for, settle for keychains
Offered in a range of colors and shapes, keychains can complement the theme of your promotions.
Budget friendly and highly popular, keychains win hands down as fund raising items
Every home needs atleast 3-4 keychains to keep their keys safe and well organized. So, you can imagine the brand exposure you may get on these daily use items among your audience. A trendy keychain will readily make an interesting talking topic. Be it on the work desk, coffee table, at the car key slot or the board room table, a custom keychain can make heads turn easily. Often keychains change hands among friends and family members, which means that your message will easily reach an extended audience.
Though keychains in any shape or form will make a perfect handout thanks to its high utility, having the trending models in hand will give you an added advantage. Not sure how to get started? Here is a list of some of the best selling models that can be considered to enhance the value of your promotional keychains.
Rectangular Soft Key Tags: Simple and straight, these keychains will make a great budget friendly gift item to consider for marketers. Offered in a palette of vibrant colors, you can choose a color that matches your brand color. Your brand and message over these will get a lot of attention for sure.
Deluxe Aluminum Can & Bottle Opener Keychains: Why settle for an ordinary keychain when you will get the multiple advantages of a can and bottle opener and a keychain at the same price? Ideal to promote happy hours, beer brands, bars and fruits stands, these keychains will make an indispensible item in your marketing mix.
Messina Metal Keychains: Metal keychains exude elegance and beauty and will showcase your brand the best possible way. Show your corporate pride by making these keychains your employee gifts or loyalty gifts.
House Shaped Casa Metal Keychains: The shape tells it all! Convey your message with precision with these house shaped keychains that are great for promoting realtor services and home maintenance services. Your audience will become fond of your brand in a subtle way in no time.
We have a lot more! Explore our collection and choose a model that matches your theme and budget. For tips and assistance, we are only a call away.
Share and Enjoy