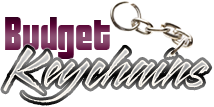 Custom Keychains Make High Visibility Promotional Handouts That are here to stay
Posted by admin
Posted on May 22, 2018
Advertising ideas that complement everyday life of the common users will leave a lasting impression in the minds of the audience. This is what makes custom keychains a perfect gift idea to consider because keychains are something that everyone needs even in this robotic age of biometric security system. On an average, every home needs atleast 6 sets of keychains for their car keys, work keys and more.
Countless Choices
 Gone are the days when keychains used to be plain keyrings that were designed just to hold keys. These days, we have multi tool keychains and combo models that incorporate various other functional tools like bottle openers or flashlights among others, which has enhanced its popularity more than ever. Keychains make a high value promotional item that enjoys a high retention as people don't often change their keychains. Marketers can choose custom keychains in all possible models and price points to match their promotional theme and budget. From metal keychains to leather keychains and plastic keychains, there are a lot of interesting models to consider. If you are looking for a fun twist on an ordinary keytag, settle for novelty keychains that are offered in a range of interesting shapes.
Cheap yet classic
Keychains may be budget friendly but they make elegant handouts that will appease even the most discerning customers in your list. If you thought it is impossible to get an elegant gift on a budget, custom keychains will surely prove you incorrect!
Customization options
Keychains are offered in a range of attractive colors and materials choices, which will make customization easy and diverse. Imprint your name, message or artwork to turn these custom keychains into portable billboards that are hard to overlook. A branded keychain will inevitably become a great talking topic in the social circles of your recipients, which means that your message will reach an extended audience without any repeat investment or effort.
Portable and light weight
Keychains make a safe handout during tradeshows and mailer campaigns thanks to its light weight and compact design. These are easy to store and distribute. Custom gifts that can be easily carried around will get used more often and that is yet another reason that makes custom keychains great handouts. Every time your customers use it to carry their keys, as decorative items or keepsakes, your brand and message will get a lot of attention from everyone around.
Share your experiences of using custom keychains as your promotional items in our comments section and join the conversation.