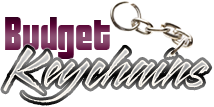 Dazzle your clients with Custom Light up keychains
Posted by admin
Posted on October 18, 2018
Celebrate the festive season cheer and fun with custom light up keychains and impress your audience during the season of giving.   Offered in a range of delightful models, these light-up keychains will bring life to your keys in a big way. Leave a lasting brand statement with these gifts that will earn quick attention of anyone who sees it.
Consider a fun novelty keychain to make your brand standout and highlight your unique qualities. From solar light up pens to LED bottle opener keychains and light buddy keychains, we have you got covered.
Here are some of the models that everyone would find interesting
Whistle Light with Compass Keychains Not just a light up keychain but a safety whistle and a compass that will help your recipients to find their way back home during the dark winter nights, these logo keychains will make  a high utility gift item to create strong impressions.
Consider these trendy Aluminum LED Opener Keychains if you want your custom gift to be the favorite talking topic of your recipients. Every time they use it to open the beverage bottles, carry their keys or light up their ways, they will be reminded of your brand. Nobody can pluck their eyes off these trendy keychains that are born crowd pleasers.
Glow in the Dark LED Flashlight Keychains will add a speck of glitter and glamour to your holiday promotions on a budget. Customize these keychains with your brand and message to turn them into an awe inspiring gift that will leave the users literally dazzled. Looking for a combo gift that will impress even the most hard to please customers? Light Buddy Pen Keychains that come handy for lighting, writing, and holding the keys will make a gift with a higher perceived value for every genre of customers. It makes a great tote bag insert or holiday gifts during holiday promotions and events.
Aluminum Flashlight Keychains will make great individual gifts or holiday gift bag items that will earn your brand a lot of attention and appreciation. Make it your store promotional gift to infuse life to your ordinary branding campaigns and earn quick results.
Solar LED Flashlight Keychains This mini dynamo light that get charged up with solar light will make an ecofriendly gift to stand ahead in the competition. The crank operated flashlights are great for camping and outdoor activities where your recipients may not have easy access to charging points.
Which of these light-up flashlights are you planning to use as your holiday gifts? Share your ideas with us at our facebook page and join an interesting banter session.
Share and Enjoy