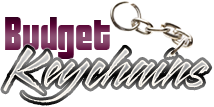 4 Smart Reasons How Promotional Keychains Influence Any Business
Posted by admin
Posted on October 19, 2018
Keychains are something we all need on a day to day basis to keep our multiple sets of keys safe and well organized. A missing key can spoil a day and can bring things to a grinding halt in most homes or offices even today in this robotic age.  The high functionality coupled with low cost make custom keychains a value added business gift that is potent enough to reach out to a mass audience as mailer gifts or tradeshow swag. For small businesses, promotional keychains will make a budget friendly way to draw people's attention.
Effective Marketing at Easy Rates
Custom gifts like keychains are a boon for start-up companies and budget promotions as they can spread their message across a large audience with precision. Highly useful free gifts like keychains will have a high impact on the recipients as they will be reminded of your business every time they see or use these logo items. The best part is that a stylish branded keychain will make a great talking topic in the social circles of your recipients, which means that your message will reach a wider audience without any concerted effort.
2.Instant Brand Recognition
Brand recognition is an important aspect in growing business. Once people start recognizing your brand and logo, your goodwill and popularity will go up manifold. Keychains will win hands down as a perfect handout to keep your brand right in front of your audience because everyone needs keychains in their daily life. Reports say that 89% of consumers can recall the advertiser of a promotional product they had received in the last two years.
Imprinted keychains remain in the homes, offices and cars for a long time as a strong reminder of your business. In fact combo models like bottle opener keychains or multi tool keychains will have a higher retention as they continue to flaunt your brand from bar tables, emergency kits and picnic bags. Just imagine the exposure your brand will get on these daily logo items, every time your recipients use it as keychains or for the add-on features that these carry. The customers will remember your business that they see regularly on branded keychains and will reward your business by endorsing your products when they go shopping.
Greater Brand Exposure at low rates
While traditional advertisements like TV or billboards have a very short shelf life as they flip past the eyes in a few seconds, often failing to leave a lasting impression in the minds of your audience. However, high utility gifts like keychains are in use regularly, which means your brand will remain in front of the audience for a long time. Every time your recipients use these keychains, your brand exposure will go up exponentially.
Have you used custom keychains as your promotional swag? Do share your thoughts with us at our facebook page.