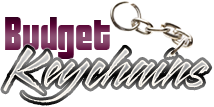 Enhance The Holiday Experience Of Your Recipients With Custom Keychain Gifts
Posted by admin
Posted on October 17, 2018
Custom key chains make perfect holiday gifts because they are fun, festive, and budget friendly. So, if you are looking for a popular holiday gift that will impress everyone and won't break your bank, look no further than custom keychains.
Keychains make a unique holiday gift that will help your recipients to treasure their most precious keys of their home or locker. An imprinted keychain will make a unique way to honor the thought of securing the valuables of your recipients.
Keychains make fantastic, small gifts to celebrate any occasion because these are available in a range of shapes and colors. Be it as a one-of-a-kind gift to remind your guests of your special day, a handy reminder of your milestones or grand opening, keychains will make a great daily reminder of the most magical day of your life.
Flip Flop Bottle Opener Keychains will make great reminders of the outdoor fun that your recipients had. Customize these with your brand and message to make it a special memento that everyone will cherish. Whenever your recipients grab their keys they'll think of the wonderful holiday memories they had and will find yet another reason to cherish your brand.
Customize Palm Tree Bottle Opener Keychains  with your greetings or artwork to turn it into a great holiday stocking stuffer. Even a small token like this will remind you of special memories any time of year. It will come handy to pop the top of the bottles and keep the keys safe not just during the busy holiday season but beyond as well.
Looking for a perfect keychain to impress the outdoorsy clients? These oval keychains with compass will make a great handout because it will help your audience to stay on track even in bad weather conditions and they will surely thank your brand for handing out something that is of high utility. Studies have proven that functional gifts get more appreciation than gifts that have only novelty value. The quirky shape and customization will make it easy for your recipients to find keys that are left behind in a café or office by accident!
Engrave these appealing triple spinner keychains with your brand and message to make it a great handout for your employees or high value clients. It will enhance their brand pride and an elegant way to keep track of their keys as they get along with their daily tasks. It will make a small reminder of how much they are loved.
Custom gifts don't have to be grand or bank breaking. Often it is the small reminders of appreciation and care that mean the most to your audience!
Share and Enjoy