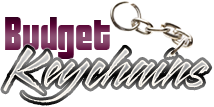 Custom Keychains With Multiple Features – More The Usability More Will Be Your Brand Popularity
Posted by admin
Posted on May 15, 2019
Combo keychains make perfect win-win solutions in marketing. These value added marketing items ensure more promotional power to the marketers and leave their audience impressed. Reports show that functional custom gifts enjoy a higher retention than items with only novelty value. When you handout keychains that have more features than ordinary keychains, your brand exposure will go up manifold.
Here are some combo keychains that you will love for sure
Bottle opener keychains
Bottle opener keychains are perfect handouts for promoting bars, breweries and happy hours among others; make consistent brand impressions for a long time at one time investment with these popular handouts. Every time your clients use it to carry their keys or pop open the tops of their beverage bottle, they will take note of your brand and message. Choose from a range of colors and models to match your theme.
Compass keychains
A great handout for the outdoorsy crowd, these keychains will tell them the direction they are heading to during adventure trips and biking trips. Your brand on these will get a lot of attention from anyone who sees it. Compass keychains often get shared among different users and your message will reach a wider audience.
Flashlight keychains
Your audience will have a reliable source of light at their finger tips every time they carry their keychains! Your message will grab the spotlight when your clients use it at home or on the move. Needless to say these combo keychains will make your brand seen more often.
 Tools and hardware keychains
A great handout for the surging community of DIY clan, these keychains will get used not just to carry the keys but also to carry out minor repairs, these keychains will get a lot of attention for sure. Models like Screwdriver Tool Set Keychains are especially popular to get your brand into the hands of your enterprising audience.
Whistle keychains
Compact and easy to carry around, whistle keychains make great safety kit items during emergencies and road trips. These will even come handy to draw attention to mind children in line during a field trip or to start and end a game of football in school! It will tug the hearts of all your outdoorsy customers easily. It can be employed for value building during niche tradeshows, business conventions and even personal celebrations. The best part is that these innovative keychains also make interesting souvenirs and collectibles among hobbyists.
Which of these keychains are you planning to make your promotional items? Do share your ideas at our facebook page to join an interesting conversation
Share and Enjoy