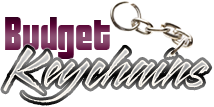 Promotional Keyrings: Free Advertising At Its Best
Posted by admin
Posted on May 14, 2019
A successful brand promotion will ultimately boil down to targeted advertising and excellent customer support. Though conventional advertisements like TV and newspaper can get your message across to a wider audience, the exorbitant cost might make it unfeasible for small marketers. If budget is a concern then popular promotional items like keychains will make a great solution to promote business. It will ensure the added advantage of a highly targeted promotion with minimum investment.
Custom promotional keychains are great solutions to promote your business or services. Get your logo, message and tagline imprinted on these keychains before distributing it to a potential customer. It might make a walking talking billboard for your business. The best part is that useful custom gifts like keychains will make both the existing customers and prospects happy, which in turn will result in word of mouth publicity.
Everybody will appreciate a free gift and by handing out a useful gift like keychains your message will reach not just among your audience but their friends and acquaintances as well, thereby ensuring more value for your promotional investment.
Why custom keychains
Keychains are small, useful and compact, which makes them easy to distribute and carry. No matter whether you are looking for a tradeshow handout, mailer item or gift bag item, keychains will make perfect choices. These custom imprinted keychains will say more about your business than an expensive TV or print advertisement.
Custom keychains are perfect handouts for a targeted promotion because you can distribute it to your target audience with a high level of precision. By adding these simple everyday items to your marketing mix your business will get easily acknowledged by your clients and most importantly you never miss your intended audience.
Low cost promotional items like keychains are relevant even in this digital age. Everyone has keys and most people need a couple of keychains to carry their keys. Keychains are something that your customers will look at every time they enter their house, their car or their office, which means your brand will be seen by your clients day in and day out.
Options galore
Superior quality leather keychains or metal keychains make great handouts during business events and employee appreciation days. If you are looking for something funny and interesting novelty keychains will make better options. Offered in a wide range of quirky and interesting shapes, these keychains will easily appease a younger audience.
Which of these keychains are you making your promotional tool this season? Share your thoughts with us at our facebook page to join an interesting conversation.
Share and Enjoy