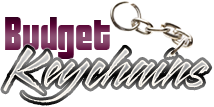 Custom Keychains- A Rare Genre of Budget Friendly and Useful Handouts
Posted by admin
Posted on May 16, 2019
Businesses resort to various marketing ideas to advertise their products. However, planning a budget friendly yet effective branding campaign is easier said than done. Media advertising is expensive and may not ensure guaranteed results; brochures get discarded faster than you might have expected; and billboards work on pure chance. Promotional items are effective and ensure a precise and targeted marketing where you can place your message right in front of your intended audience.
Businesses that consider cost while choosing promotional items cannot go wrong with key chains.
Marketers can ensure maximum exposure for their brand by getting them imprinted on these custom keychains. When your recipients carry these attractive branded keychains wherever they go, everyone around will also take a closer look at your brand, which will stir off word of mouth publicity for your business. The more you give away these items, the more will be your brand visibility.
An average household needs 6 or more keychains for their keys of home, office and car. So, just imagine the exposure your brand imprinted on these custom gifts will get on a day to day basis. A smartly customized keychain will even make a great talking topic.  Offered in a mind boggling range of models and colors, custom keychains offer something special for everyone. They are also made from different materials such as metal, leather or plastic. Be it value added models like flashlight keychains or bottle opener keychains, classic models like leather keychains or fun models like novelty keychains,  we have it all and more at prices to die for!  If you are looking for a grand corporate gift, metal key chains will be a great choice. If you have a mass promotion on card, budget friendly plastic keychains will fit your bills. For special clients, you can handout keychains with other gifts like pens or notepads
The best events to Give Away these Items?
Promotional keychains are well suited for tradeshows and business events where you need to reach out to a massive audience without breaking your budget. Keychains will make your audience take note of your brand and remind them for a long time after the event. Keychains can be easily customized to cater to your specific target audience or match your event. However, make sure to choose high quality promotional keychains that will get a high retention among your audience.
How has been your experience of using custom keychains in brand promotions? Share your ideas with us at our facebook page to join an interesting discussion.