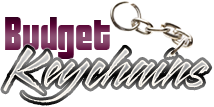 Custom Keychains- Trusted Mailer Items That Will Put You Ahead In The Race
Posted by admin
Posted on August 18, 2020
In uncertain market conditions, you need proven custom gifts to go that winning mile! Whether it is among realtors, retailers or in health niche, mailer campaigns have come back with a bang in the post pandemic world. It has become a great and personalized way to keep in touch with the audience and make them updated about their business.
At a time when budgets are shrinking, you need effective yet budget friendly mailer items like custom keychains to pack a punch to your mailer campaigns. Mailers are your trusty sidekick especially in the current scenario where people are social distancing and business hours are restricted.
The visible signage displayed outside your office or those online business mailers that are still around may help your listings some attention. However, when most people are still working from home and spending most of their time within the safety of their homes mailers is the best way to go about it. Drop the information right under their noses — via mail and get their undivided attention!
If you're in the restaurant industry — this one's for you! People are eating at home or ordering takeaways because they don't feel safe going to restaurants just yet. So, it is your chance to get your name and menus out there through some interesting mailer items like  bottle opener keychains to make it align with your niche and more attention grabbing.
Light weight and easy to mail out without adding up to the postage charges, keychains will keep your message in plain view of your recipients even if the mailer is forgotten about! Get it customized with your logo, artwork or message. You can even include QR code to lead them to your website or a power packed CTA message to take them to the next level of interaction.
Keychains are essential items for everyone. These will let everyone carry their keys safely and stay organized even during their busy schedules. The high functionality is what gives keychains a few brownie points extra. You have a plenty of choices to find exactly the right model to fit into your marketing budget. Whether you give them away to your existing customers, employees, donors or volunteers to say thanks, raise funds or promote your brand name, keychains will never let you down.
Choose from a wide range of models like the quirky bottle opener keychains or flashlight keychains which will give the advantage of two- in- one for your audience while your brand gets dual exposure at the cost of one. Win-win!
If you are looking for some classic models , metal keychains or leather keychains are good options.
Have an outdoorsy active crowd? Compass keychains  or carabiner keychains will fit your bills. There is indeed something special for everyone.
Browse along and choose a model that will give more meaning and value for your mailer promotional items this season!