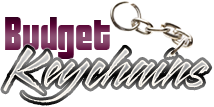 Make Your Brand Visible with Custom Keychains
Posted by admin
Posted on August 17, 2020
Do you know why promotional items perform so well? Handouts evoke reciprocity in the minds of the recipients. They will feel happy to give back and support the brand that handed them useful gifts.   Promotional items work on the basis of law of reciprocity and go a long way in enhancing the loyalty of your customers.
Promotional items like keychains earn lot of brand impressions during its shelf life. Designed to last long and look good, keytags are seldom discarded as well, which will further prove its popularity as custom gifts.
Unlike advertising messages or billboards that only engage the audience for just a moment, custom promotional items become part of their daily life. If you want to be known for something, customized keychains will make a great way to get across the message.  Every time your clients or employees use these logo keychains they will be reminded of your brand and message. Next time when they need your services, they will know where to find you.
Keychains have one of the lowest costs per impressions as these are available in a few cents and continue to make countless brand impression during its shelf life. Available in a wide range of models and colors, keychains offer something special for every event and occasion.
Do you have a party on cards? Custom bottle opener keychains will make a great choice.Want to promote your adventure leisure activities or camping sites? Flashlight keychains or compass keychains will make meaningful gifts.
 Metal keychains will make a classic choice for business events and high profile clientele. These finely crafted keychains in different styles and finish like chrome finish will impress even the most discerning clients with ease.  Choose from various interesting models like heart shaped or triple spinner models that double up as fun toys.
Leather keychains have an ageless charm. Designed to weather finely with the passage of time, leather keychains are elegant and worth collecting. Get your logo embossed or debossed on these keychains to make them long lasting brand reminders for your organization!
Stylus keychains and power bank keychains are some of the many models that you can consider. Designed to meet the needs of the tech savvy audience, these logo items will easily take your brand into millions of homes and hearts at a time!
So, place your orders right away and promote your business effectively with Custom keychains !