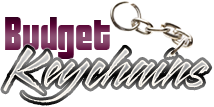 Smart Tips to Promote your Events with Custom keychains
Posted by admin
Posted on August 20, 2020
There are so many promotional products to promote your business and events. However, if you are looking for a budget friendly handout with a high utility, look no further than keychains.  Consider putting your brand image and message on a keychain to make it a great handout during tradeshows, mailer campaigns or door to door campaign among others.
Looking for a contest prize for all your online followers or raffle gifts for your shoppers? Custom keychains will make a great choice.  It is one thing that everyone can appreciate.
Tradeshow swag
Your brand will stay fresh on the minds of attendees as they check through booths. The big plus is that they may start using it for their keys the moment they get these interesting keychains. Result- brand exposure everywhere they go. Offered in various models like bottle opener keychains, flashlight keychains and more, keytags will never fail to appease people. Reusable and long lasting custom keychains can be imprinted with one-of-a-kind graphic , taglines or CTA message to grab the attention of your recipients and tempt them to use these regularly.
Not just for tradeshows, custom keychains are ideal for any event, or for use at your office or facility. Put your logo on these everyday items and offer it to customers and clients when they visit your office. You can even handout these during employee orientation and training sessions to make them team pride while they get a smart option to keep their keys arranged.
Fund raising items
Did you know that keychains make one of the most popular fund raising items as well? Non profits, sports leagues or schools can consider keychains to raise funds for their cause.  By buying in bulk, you get keychains in less than a few cents, which will give you a better scope of selling it for a higher price.
Sports spirit items
Keychains are available in various sports themed shapes and models like football shape, golf tees  shaped keychains etc. Get your logo and message imprinted on these to make it a great team spirit item for your team and a game day souvenir for your fans.
Poker chips keychains is another quirky model to consider for promoting casinos. It will be a great collectible for casino lovers as well.
 No matter the event or locale, custom keychain is a wonderful way to promote your business. Easy to store, distribute and use, keychains will make a great handout to get your message across to a wider audience.
Find it overwhelming to find a model that suits your needs? Our products experts are here to assist you. Call right away!