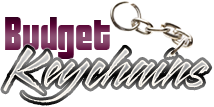 5 Top Selling Promotional Keychains for Business Events
Posted by admin
Posted on June 7, 2016
Choosing the right promotional item is what makes or breaks any promotional campaign. However, often business owners will be stumped by the overwhelming selection of custom gifts on offer. When you find the selection process a bit too hard to tackle, we can pitch in with some handy tips and tricks in selecting the best custom items.
Promotional products have come a long way and there are a lot of choices to consider. However, often the most effective promotional items are the simplest and the most common items like custom keychains.
Though a keychain is a small and low cost item, it gets used every single day, which makes it a great choice to consider for mass promotions and events. Better still, you can even choose promotional keychains that perform more than one function to enhance its popularity.
What makes Keychains great marketing tools
Versatile: Keychains are versatile and come handy in a variety of situations like tradeshows, mailer campaigns, welcome gift kits and more.
Portability: Light weight and handy, these are easy to distribute, store or carry around, which means that these custom items can be purchased in bulk. Be it for their car keys, home keys or the gym locker, keychains are something that travel wherever your recipients go.
Popular: Keychains are not something seasonal that get shoved to the inner drawers after a specific season. While most custom gifts get left at home or at work, keychains will get carried around everywhere.
Ever trending: Keychains never go out of fashion and will enjoy a long retention
Now that you have decided on custom keychains as your promotional gifts, here are some top selling keychains that can be considered.
Flashlight keychains: Always useful, flashlight keychains are available in a range of styles that are fun, functional or simple. These flashlight keychains will not just keep their keys well organized and safe but also double up as a handy source of light during emergencies and unexpected blackouts. Always in use, these keychains will enjoy a lot of exposure.
Bottle Opener Keychain These are not just keychains but double up as something equally useful in the form of bottle openers. Great for promoting night clubs, fairs, concerts and in general all summer time events.
Carabiner Keychain: These functional keychains are something that nobody can resist. These can be clipped on to backpacks or purses, which means that your recipients will never forget to carry their keys wherever they go.
Leather Key chains: An elegant keychain that will make every genre of recipients well appreciated, leather keychains will keep your logo right in front of your target audience for a very long time.