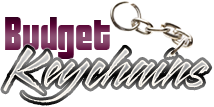 5 unique Ways to Use branded keychains to Strengthen Your Brand
Posted by admin
Posted on June 13, 2016
Keychains are something that we see everywhere and use daily and that is why these fare well as promotional gifts. Did you know that branded keychains enjoy a high retention among the recipients? So, if you are seriously considering keychains as promotional items, check out these 5 unique ways to use custom keychains.
A family reunion on the cards? Look no further than these logo keychains that come in a range of shapes, colors and sizes. From simple and straight to sporty and eye catching, these keychains will appease everyone in your family. Be it your teenaged cousin, your outdoorsy uncles or the grand dads, we have something special for everyone. Imprint the reunion date, or venue to add a personal touch to your event.
Hosting A bachelor party? Hand out something sleek, fun and useful to celebrate your last lap of bachelorhood by handing out these custom gifts. Imprint funny quotes or artwork on these to give it a personal touch and your recipients will surely love to treasure these little tokens. Choose some unique shaped keychains like bottle opener keychains or novelty keychains that your recipients will love to show off for a very long even after the wedding.
Wedding favors: Add a personal touch to your wedding celebrations by handing out these custom wedding keychains that are available in various shapes and colors. Some of the best models to consider include
Wedding Poker Chip Keychains will enamor your guests with the casino design and a strong key holder and add up to the party mood.
Heart shaped keychains Personalized heart shape chrome metal holder keychains offer a massive imprint area for your name or initials. You can give this heavyweight heart shaped chrome metal holder towards the end of celebrations. Your guests would feel pride in displaying it wherever they go.
Fund raising: Keychains make great fund raising items for animal shelters, nonprofit organizations, community events and more. Imprint your logo and message on these and these budget friendly items will sell off as hot cakes in no time.
Business promotions: Budget friendly marketers who are looking for an unbeatable promotional item can place their cards on these logo items. Great for promoting sports shops, bars and restaurants, these logo items are easy to use and carry around. Keychains enjoy a high degree of portability and every time people spot a uniquely shaped keychain they will be curious to know more about your brand and services.
As souvenirs: Personalized keychains make great souvenirs to capture memories and are great for promoting travel companies, themed events, museums and in fact places that people travel great distances to visit. Every time they see these, your recipients will surely be reminded of not just your brand but also about their travel experiences.