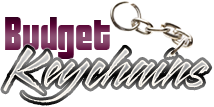 Pack A Fun Factor To Your Promotional Campaign With These Animal Themed Keychains
Posted by admin
Posted on May 31, 2016
America is a land of animal lovers where a sizeable population owns household pets and there are thousands of pet-centric businesses including vet clinics, grooming services and pet supply stores among others. So, if you have been looking for a pet themed promotional gift item to reach out to the massive community of pet lovers, look no further than these animal themed keychains.
Why keychains
Animal themed promotional gifts are available in dime a dozen options. From soft toys, pet food and pet care accessories, there is a whole lot of options to consider. But what makes pet themed keychains really special.
Here are a few reasons for that
Everyone uses keychains in their daily lives and on an average needs atleast 6-7 keychains per person for all the keys of their home, office, cars, drawers and more.
Keychains are daily use items and your recipients will use these logo keychains many times in a day. These repeat impressions that your brand earns is what turns into leads and business in the days ahead
Budget friendly and easy to distribute, keychains are great for mass promotions like tradeshows and mailer campaigns
Keychains are versatile handouts that can be effectively employed to reach out to every genre of recipients irrespective of their age and gender.
We have an exhaustive collection of animal shaped keychains in all possible models and price rates that it is never too hard to find a perfect keychain that complement your brand and promotional theme.
Still thinking? Here are some of our favorite animal themed  key chains, which have always been the black stallions in promotional campaigns.
Cow shaped keychains We have a range of key chains shaped like farm animals like cow, goat or pig. These can be used to promote ranches, diary farms, meat stalls and much more. Imprint your logo and message on these keychains and buy instant attention. Great for tradeshows, mailer campaigns and in store promotions.
Eagle shaped keychains: Every year, June 20th is observed as National American Eagle Day to honor the national bird and animal of USA, the Bald Eagle. These custom keychains will make a perfect gift for awareness campaigns and non-profit organizations that strive to protect this endangered species and to protect its natural habitat.
Sea horse shaped keychains: These bottle opener keychains are great options to promote aquariums, sea food industry and allied businesses. Eye pleasing and unique, these custom gift items are something that not many people can resist.
We also have a range of cuddly teddy bears and other animal themed keychains that can be employed for animal charities and to promote animal mascots of sports teams. These custom keychains can be handed out during fairs, festivals and community events and these fun items will surely bring an instant smile on to the faces of your recipients.