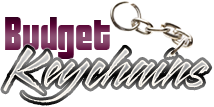 Engage Your Audience With Keychains During The Summer Festival Season
Posted by admin
Posted on June 25, 2019
Summer is upon us. It is also a time of festivals, concerts and fairs. People come out into the open to enjoy the warm weather, fun activities, live music and the tasty street food. For marketers it makes a great time to refresh their brand image and to fan out to the outdoorsy audience. If you are looking for a promotional item that will never get overlooked and will always remain in their plain view, look no further than custom keychains. Wondering how? Read on to find out.
Summer festivals are also about commerce for businesses as they can reach out to a wider audience and a secondary segment of prospects than the typical customers. Since summer events and festivals attract a lot of people from all walks of life, it will give you instant access to a large and diverse crowd of potential consumers.
Why keychains
Promotional giveaways like keychains will make a great way to welcome the audience and create a positive image. It will make a high utility everyday item that they can take home as your brand reminder. Logo keychains will draw instant attention and may even turn that curiosity to sales in an instant.
Keychains will also make great mailer gifts that increase the possibility of getting the mails read. It will be a pleasant surprise to your prospects as well.  By doing something interesting, your business can easily stand out in the competition.
What to choose
Keychains are available in a wide range of models and price rates. If you are looking for something basic, opt for carabiner keychains. These are fun, easy to use and popular. The best part is that these keychains are available in a wide range of colors; so match it with your promotional theme and impress your audience.
Keep a bowl of keychains at your tradeshow booth or at your billing counters at your stores. Choose interesting models like bottle opener keychains that will ensure dual functionality for the users. Think of something unique to grab easy attention.
People will indeed find the ideas of getting free keychains tempting and they will naturally be inspired to perform a reciprocal action in return. Keychains can also be considered as email subscription gifts or contest prizes.
Have a better idea? Do share it with us on our facebook page.