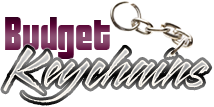 Promotional Carabiner with Bottle Opener and Keychain Rings– Review
Posted by admin
Posted on June 26, 2019
Carabiner keychains are simple and easy to use. It can be easily attached to bag straps or belt loops  to ensure a hands free convenience for the users. The best part is that Carabiner with Bottle Opener and Keychain Rings are not just useful to carry keys but to pop open their favorite beverages as well thanks to its bottle opener feature.  Promotional handouts that are of high utility will get a high retention among your audience because the more they use it the more will be their brand recall.
Why carabiner keychains
Carabiner keychains will complement your brand identity and make a classic gift choice that everyone will like. Highly popular, these keychains will help you keep your keys well organized at home, office or even during travel. It makes a great choice for those who need their keys close at hand. Offered in a range of colors and sizes, these keychains will let you carry your keys safely all the while freeing up your hands during hiking biking and other outdoor activities.
Who will find these keychains useful?
Ideal for travelers and adventure enthusiasts, these carabiner with bottle opener and keychain rings are easy to carry and will keep the keys safe and well organized. The hands-free convenience is probably the best feature of these keychains. Designed to withstand the daily grinds and outdoor mayhem, these 3 inch keychains made of solid aluminum are offered in metallic color finish. Choose a color that matches your promotional theme for maximum impact.
The best events where these keychains can be employed
Mailer campaigns
Being light weight and compact, these are great for mailer campaigns to get your message across without adding up to the postage charges.
Tradeshows
Carabiner keychains also make a great choice as tradeshow items. The attendees will have something they can easily carry home while you can save on storage costs and transportation charges. You won't require warehousing facility or complex logistics when you have these light-weight logo items.
Store promotional items
These keychains will make great store promotional items during milestone celebrations or grand openings. You can also hand it out at the point of delivery or as contest gifts or raffle giveaways.
The key advantages
Carabiner keychains are versatile and incredibly popular, which makes it easy to employ in all types of promotional events and campaigns
These will impress a diverse audience comprising of people of all age groups and demographics due to its functionality and stylish profile.
The low cost advantage will make it ideal for mass promotions and events.
2 x 5/32 imprint space will make a premium real estate for your message and brand.
Did you find this review of the promotional potential of these carabiner keychains useful? Be the first to share the post.