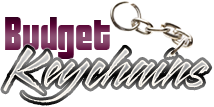 Small Carabiner keychains – Bigger Branding impact
Posted by admin
Posted on June 24, 2019
Often you don't need a massive and costly item to make a big impact. In fact, even a smaller promotional item like carabiner keychain can create brand impact and spread awareness. Choose from a range of carabiner sizes to match your needs.
6mm Custom Carabiner keychains With Split Ring: though these keychains are pint sized, these will make a great utility handout for all types of branding promotions. Though these logo items may have a less area for your message, there are many benefits that even off this minor flaw.
Cost benefit
It makes a lot of economical sense to utilize these simple handouts that everyone will find useful. Carabiner keychains are super affordable, which means they will become great choices for budget friendly promotions. It will fit nicely in the modest advertising budget of start-ups and small businesses. Marketers planning a massive mailer campaign will find these low cost giveaways a great choice. By ordering in bulk, you can get the dual advantage of mass discount deals and tiered pricing, which will help you to put your promotion to a higher level.
Light weight and sleek
Customers of this modern world would not like the idea of hauling around huge keychains at all times. These sleek and light weight keychains will easily slip into pockets and purses without adding up to the bulk. You can even fit these keychains into a phone wallet if you are not carrying your regular purse. So, it makes sense that these carabiners are the ideal size to clip to your keychain and carry wherever you go! It can even be attached to belt loops or bag straps to ensure hands-free convenience.
It is perfect choice if you want to have an extra key on your keyring that you want to quickly and easily remove like in the case of valet parking or car service. The 6mm Mini carabiner keychains make great tote inserts and gift bag items.
Imprint area
Though the imprint area is relatively small, it will give a high visibility area for you to leave your logo laser engraved. However, that may be all that you need for an effective advertisement. Put your website on one side and a phone number or logo on the reverse. Keep it simple and straight so that your message gets registered easily in the minds of your audience. Too much information will only leave your prospects disillusioned and confused. Plan your imprint message accordingly to get the maximum legibility.
These small carabiners are great for a wide range of budget promotions .Get started right away.