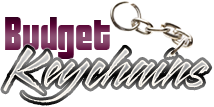 Custom Soccer Cap Keychains – Unique Gift Ideas That Are Hard To Resist
Posted by admin
Posted on August 28, 2020
Football is undoubtedly one of the most loved games all over the world. Football is not just a ball game; it is a way of life, a fashion inspiration and a reason to celebrate for millions of soccer fans of all age groups. Soccer themed keychains make excellent gifts for your employees or patrons that are interested in this sport.
Needless to mention, there is no better gift than this sports themed keychain if you are on a budget. Ideal as not just promotional gifts or sports fund raisers but personal favors and gifts as well. Your options are simply unlimited when you have incredibly popular handouts like keychains on hand.
Grab easy attention of your tradeshow the attendees, surprise your audience with a mailer gift or support a cause by organizing a fund raising campaign – No matter what your promotional scope is, these keychains will never let you down. No matter in what context you wish to employ these popular keychains, you are all set to have a successful campaign.
Custom soccer cap bottle opener keychains are used extensively as a promotional tool in numerous businesses such as bars, restaurants, sports bars and more. Get your logo and message imprinted on these soccer themed keychains and see how easy it is for your recipients to remember your logo!
As these keychains also double up as bottle openers you enjoy double promotional scope at the cost of one.  Every time they use their keys or pop the top of their drinks, your logo will get a wide angle display in front of the audience. These fun themed keychains can thus be a great gift for anyone who loves life and its joys.
These soccer themed keychains are extremely popular with sports clubs and schools and universities that have their own soccer teams. It is a great idea for these teams to order these keychains in bulk before the start of a new season. The teams can put  their mascot or tagline to make these custom keychains special and well sought- after. You can distribute these among the fans before or after a game or sell for a small price at the ticket counters to support a social cause.
Besides business promotions and sports events, personalized soccer ball keychains are also ideal gifts for personal occasions such as weddings, baby showers, pool parties, birthday and other personal events of anyone who loves this great sport of soccer!
If you are looking for a memorable giveaway without spending a fortune, soccer cap bottle opener keychains will make a great choice. Get it customized with your message,team slogan or the trophy that you are playing for to make it an innovative gift and a great game day souvenir that is hard to resist
Are you planning to make these soccer themed keychains your giveaways to score your promotional goals?