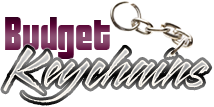 Custom Multi Tool Keychains – Get More Value For Your Promotional Dime!
Posted by admin
Posted on August 27, 2020
Businesses often adopt various innovative advertisements and campaigns to increase their brand awareness and grow their audience. However, having a modest budget may make it difficult for businesses to plan something outlandish. If you are looking for an effective campaign that is budget friendly, look no further than popular handouts like multitool keychains. Incredibly popular among all demographics and age groups, these logo items are especially hot favorites among the DIY community
Personalized multi-tool keychains make great pocket-size giveaways for trade events, store openings, and mailer campaigns. Highly practical and a must- have item in every home or office, these keychains will get a red carpet welcome among your recipients.
The best part is that unlike other multitools that are confined to the tool boxes, these keychains will get a great display and facetime of not just your audience but anyone who happens to see these.  Multitool keychains contain various tools like screw drivers, tapemeasures and bits that everyone will find useful for making minor repairs and handling hardware issues.
Versatile: Branded multi-tools keychains are best promotional gifts for marketing events, hardware stores, utility services and much more
Budget friendly:  You can turn even your low budget promotions highly effective with these practical handouts.
Space savers:  For people on the move these combo keychains that double duty as multi tools and keychains will make a great choice as these don't require much space. Custom multi-tool keychains are easy to carry on the move thanks to its compact and sleek design.
There are even multi-tool keychains models that consist of pliers, knife, screwdriver, bottle opener and scissors. It makes a great choice for camping and hiking trip where people need to pack all the essentials while keeping the baggage weight to the minimum. The keychain feature will make it easy to carry wherever your recipients go as they don't need to find additional baggage space for their tools.
As personalized multi-tool keychains are available in various models that feature various tools, you can choose an item that will meet the unique needs of your target audience. Your logo and message imprinted on these will never get missed for sure.
Planning to give multitool keychains for your patrons, team, or suppliers?  Order in bulk to get the best deals. You can even send it as mailer items along with your year- end thank you cards or business newsletters.
No matter how you wish to use these highly practical items in your promotional plan, your brand is all set to get repeat impressions for a long time at one time investment!