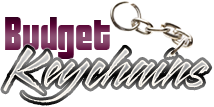 Custom Keychains – Promote Your Logo In Three Dimensions
Posted by admin
Posted on September 1, 2020
Just think how many times you reach for a keychains in a day! Whether it is opening the door, closing the car door, the filing cabinet or even the fridge doors that you might have locked to prevent your roommates stealing your snack, keychains come in plain view of the users countless times!
To start a day, everyone needs their sets of keys. That is why so many businesses have come to realize the incredible promotional potential of keychains to turn their  logo into a high visibility billboard.
Limited budget and lesser cash flow for small and medium businesses often hinder them planning an outlandish promotional campaign. When they have to spend their dollars wisely, custom handouts like keychains will make a great choice. This simple product with an almost unlimited shelf-life and a great appeal will make a safe marketing tool for budget savvy marketers.
An ill-planned marketing effort may leave a dent on the marketing budget of the whole year. So, if you want to stretch the dollars to work for your brand for a longer time, it is better to invest in proven items like custom keychains.
Easy to customize and easier to attract the attention of the audience, custom keychains can seamlessly carry your message into the market. Keychains are seldom discarded. So, anything imprinted on the keychains will leave a lasting impression in the minds of your clients and business associates.
Keychains are available in a range of different materials each with unique customization options. If you have the budget to spare, custom metal keychains will make a great choice. The premium feel and appearance are the main advantages of metal keychains. Ideal as corporate gifts and milestone giveaways, metal keychains are available in various interesting models and shapes as well.
Acrylic keychains are budget friendly models that are well suited or mass promotions like mailer campaigns or tradeshows.  Light weight and easy to store and distribute, these keychains are well retained handouts that never go out of trend.
Combo models that give a little extra than just a keytag are delightful options to consider. Choose from various popular models like bottle opener keychains or flashlight keychains among others. More the utility more will be the impression that your brand will make. If you have a sizeable DIY audience, tape measure keychains will make a perfect choice. These will come handy while making garden furniture or kitchen cabinets.  Options are limitless!
Allocate your promotional budget on useful items like keychains that are versatile and popular. Even if you have a diverse audience that is as different as chalk and cheese, keychains will impress them all.  Shop right away!