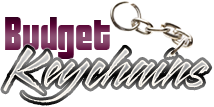 The Best Ways to Use Custom Keychains
Posted by admin
Posted on December 30, 2021
Keychains are everywhere as everyone needs these essential items to organize their valuable keys and keep it at easy access. 
Versatile and highly functional, custom keychains are useful in various promotional events and contexts. Gender neutral and incredibly popular, marketers can use keychains as their promotional swag among every audience groups as well. After all, nobody can resist free keychains for sure!
 Here are some best  business events and promotional contexts where custom keychains will make a perfect gift choice.
As corporate gifts
Custom keychains make a great choice as corporate gifts to your clients, and employees. Add your logo and special thank you message for your clients that have been doing business with you. It will enhance your brand popularity while reinforcing the business relationships with your clients.
As milestone gifts
Keychains will definitely make popular milestone gifts during special events like company's foundation day, annual sales meetings, and launch parties.  Besides, the incredible choices in design and style makes it easy to find the most appropriate keychains to advertise your services, and highlight your brand  identity.
For low budget events
 If you are planning a low budget business campaign, keychains will indeed be the best choice. Keychains  are long lasting and make countless impressions for your brand at one time investment. Assured ROI is what makes keychains  a reliable choice for low budget marketing. Besides, key tags will cost you only a fraction of other conventional promotional methods like newspaper or TV ads.
As store promotional gifts
Further more, even if you spend a fortune on TV or paper ads you cannot be sure whether your audience might have watched the advertisement or whether they will remember your brand in the long run.  However, when you use custom keychains as your marketing tools, your logo and message will remain in plain sight of the recipients for a long time. Choose combo models like bottle opener keychains or flashlight keychains for better impact. In addition, every time they use these trendy keychains, your message will pique interest in everyone around.
As mailer gifts
Highly portable and light weight, keychains will make excellent mailer items to get your message across far and wide.  the incredible choices available in keychains will make it easy for marketers to choose a model that will fit their promotional theme. Just pick up a model that complements your branding theme, customize it with your logo and artwork and Voila you have the best selling keychains in town on hand . these well retained, high utility gifts will ensure the best value for your ,money and long term branding advantage.
If you are looking for trendy and value added Keychains for your marketing needs, browse our complete line of logo Keychains to choose an appropriate model.