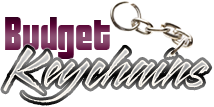 Custom Keychains as Advertising Tools
Posted by admin
Posted on December 31, 2021
There are innumerable ways to use custom keychains  for promoting a business.
The strategic imprint space of keychains offer unparalleled branding opportunity to all business verticals. Your recipients would surely remember your products and services every time they see of use these branded keychains. Make it truly unique by printing your logo, message and artwork on these everyday items.
 Ideal for mass events
Light weight, budget friendly and easy to distribute, custom keychains are also ideal as trade show swag and mailer items. Key chains are useful, easy to carry, and  fun to customize as well, which means keychains will make a great handout to impress your audience and engage them with your message.
Choices galore
Keychains have come a long way from being plain and bland. Today, you will find multi functional keychains in various novelty shapes and colors. Some of the popular models to consider include carabiner key chains, flashlight Keychains or bottle opener keychains. Make it interesting by adding not just your logo or contact details  but a catchy artwork or slogan that will  drive up the popularity. People get attracted to promotional items like keychains as these are both trendy and functional alike. They will surely be eager to hear more about the company.
Versatile
Keychains can be incorporated into any of your promotional plan with ease. These are classic choices as customer appreciation gifts and referral giveaways. Make your clients feel special while enjoying great brand visibility with custom keychains. In addition, your logo printed on keychains will double up as a moving billboard that makes brand impressions wherever your recipients go.  A trendy custom keychain will even make a great talking topic among everyone. You will surely be surprised to see a dramatic rise in the sales and profits of your business.
As employee gifts
Custom key chains win hands down as employee gifts. Show your appreciation and gratitude for your employees to inspire them to be better in future as well by handing out custom keychains. Choose from various interesting models that  will match their lifestyles. For instance, phone amplifier keychains will make a great choice for the digital savvy employees in your organization.
As team spirit items
Promotional key chains printed with company name or  slogan will also evoke a strong sense of belonging in the minds of your employees. It will surely motivate them to contribute their best towards the organizational growth. These trendy keychains make great team spirit items during corporate game days or picnics. Just think how your team will stand out easily in the crowd as they carry keychains in your corporate colors. It will enhance the professional identity of your business among the general public as well.
How do you plan to use keychains as your marketing tools? Share your thoughts with us on our facebook page.