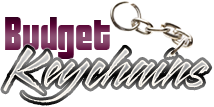 Customize your Own Keychains for Business Promotions
Posted by admin
Posted on September 2, 2022
How cool it is to customize your own keychain as a promotional handout. Keychains are essential accessories  that we all see and use everyday. In fact, most people have more than one set of keys and keychains, which shows why custom keychains make a great marketing tool.
Why custom keychains
Firstly, keychains are easy to carry around and store, which means that your customers will find it handy for everyday use. So whenever they use the keys that are tagged to your keychain, they will be reminded of your brand.  This high visibility of keytags in turn will enhance the brand recall and loyalty.
When your customers remember your brand, it will encourage them to make repeat purchases and be brand loyal. These effective marketing tactics would definitely make greater sales.
Easy to customize
Keychains are highly customizable. Available in various models, keychains can be customized  by adding your logo, message , artwork or something more to cater to your branding needs. A unique design or a power packed tagline will all make your keychains stand out in style , which in turn will  bring your brand to their minds first
As milestone gifts
Businesses can use keychains to commemorate anniversaries or significant event. Thus  the keychain will serve as a tangible reminder of the event for a long time while doubling up as a keepsake of that special event. Promotional giveaways like keychains will keep you in the competitive market for a long time and give your business maximum exposure to your potential customers.
Consistent impressions
Custom Keychains are one of the most common but effective advertising gifts that  you can think of . It is the easiest way for brands to  reach out to their existing and future customers. The more they  use keychains, the more will you expose your business. This consistent exposure will also make them interested in buying your product  when they need it. Nobody will ever buy an item that's clearly new to their eyes and this is why businesses need handouts like keychains  to make their brand well known and familiar to as many people as possible.
Highly useful
A keychain is something that will be used daily. So, your recipients will have your logo with them every time they use it. When they interact with your brand logo for a long time, customers will surely build trust towards your product.
Keychains remain always visible
Keychains always remain out and about and will not stay hidden in drawers. Even if all those who received your keychains may not be a sure customer, they will surely be curious about your brand. When you have high-quality keychains, there is a higher chance for you to draw more people to your brand.
Budget friendly
Keeping the promotional expenses under wraps is an effective way for businesses to aim for a higher profit. When you use custom keychains as your tools for advertisement, you have a cost effective promotional swag to get your  brand promoted. Ordering in bulk will help you bring down the rates further.  Thus logo keychains make   perfect giveaways even for start up companies and budget marketers.
Need more tips? Watch this space for our daily blog posts or reach out to our friendly team for some inspiring tips.