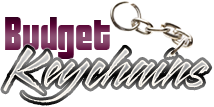 Why Key Chain Advertisements Never Fail
Posted by admin
Posted on September 5, 2022
 Are you looking for a promotional item that never gets discarded? Or a popular swag to give away to your attendees during an upcoming trade show? Custom keychains will indeed be the best for your business.
Keychains are something everyone will need in their everyday life and hence would guarantee you maximum brand visibility. Every time the recipients would use the keychains they will remember your brand and your services. It would also increase the chances of bringing the recipients closer to you
Add your company name,  brand message and artwork to meet your specific marketing goals. Custom keytags will also give your brand into the hands of your audience. A trendy keychain will also make a great talking topic among people who happen to see it. Choose from a wide range of models like leather keychains  metal keychains, plastic keychains and more.
Budget friendly
Custom keychains are cost-effective advertising promotional items that will meet the budget of even start up organizations.  If you want to get an incredible branding at low cost, look no further than custom keychains.
Practical
The best and most popular promotional items are always useful. Keychains are no different. Everyone needs keytags to keep their multiple sets of keys at easy access. Every time your recipients use these custom giveaways, it will generate incredible exposure for your company. So, making these high utility handouts will make a smart promotional strategy that never fails.
Portable
Keychains are easy to carry around thanks to its light weight and compact design.A key chain is portable, which makes it easy for the users to use it whenever they need and carry it wherever they go to generate maximum exposure.  Keychains fit in wallets and bags and hence will enjoy better mileage and exposure as promotional items. When these keytags are used in front of other people, it generates interest in them while your message gets a high level of publicity.
Value for money
Keychains offer a greater value for money as it strikes a fine balance between quality and cost. Available in a wide range of shapes and prices, keychains offer something special for everyone. Choose combo models like flashlight keychaisn or USB keychains that will offer a lot more than ordinary keytags  and create goodwill they in your recipients. When you hand out these high value keychains, your recipients are guaranteed to replace the key ring they already own, thanks to the added functionality that make your gift much more useful.
Versatile
Keychians are dynamic handouts that will match every promotional theme as well. So, it wont look out of place in any event or promotional setting. Designing a cohesive advertising theme will go a long way towards creating a recognizable brand reminder that will make your business more memorable to customers and the general public.
To thrive in a highly competitive market , businesses are looking for innovative ways to engage their audience. If you're one of those unique marketers, make sure to invest in custom key chains for promotions. Apart from offering your audience a gift that they can actually use , these will spread awareness about your brand. Both functional and budget friendly, these items will highlight your brand even in a saturated market.
How do you plan to use custom keychains in your promotions? Share your ideas with us on our facebook page.