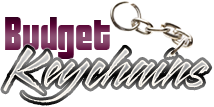 Promotional Keychains : The ultimate Key To Your Marketing Success
Posted by admin
Posted on December 3, 2018
Keychains are versatile and gender neutral, which make them ideal to promote all types of brands and businesses. Add to it the big plus that keychains are available in a range of attractive shapes and styles that will grab easy attention and offer ample customization options. Combo models like bottle opener keychains and flashlight keychains that offer the best value for money for marketers will make a delightful addition to any marketing mix.
Why keychains
Keychains are highly useful practical items that everyone needs to keep their keys safe and carry them as they go about their daily errands. Light weight and compact, keychains make handy gifts that everyone will love. Choose from a range of price rates and shapes to match with your promotional theme and budget. It goes without saying that custom keychains make one of the most powerful promotional items to consider because these are versatile handouts that will not look odd in any promotional event or audience group.
No matter what you choose to promote or convey, these logo items will grab the undivided attention of your audience irrespective of the age or demographics. Place your brand , message or tagline in full color on these high utility gifts to get your brand on a portability curve. A trendy keychain in the keyslot or on the table or work desks will grab the attention of anyone who sees it. Their curiosity and surprise will go up if the keychains happens to be something unusual like bottle opener keychains or tape measure keychains that work in many other ways apart from being ordinary keychains.
Promotional Keychains can be employed to run a successful promotional merchandise campaign, which reflects the brand image that you wish to portray. Budget friendly and incredibly popular, keychains make a great branding tool as everyone uses them in one capacity or another.
Advantages of Keychains
Budget friendly: Promotional keychains are cheap with the prices for most models starting from as little as a few cents.
Generous imprint Area: Keychains offer a decent imprint surface where you can place your brand and message that will always remain right in front of the eyespan of your audience.
Limitless choices:  Keychains are available in a range of models including flashlight keychains , whistle keychains or bottle opener keychains among others. Shaped keychains like house shaped keychains make the best handouts to complement your housing projects or realtor brand. Football shaped keychains will make a great team spirit item or fund raising item for football clubs. Floating keychains will keep your brand well displayed even in water, which makes them great options to promote cruise holidays, pool parties or angling holidays among others. There are countless designs that can be adapted to fit in your branding theme. Browse and shop to choose the best items.
Do you have any unique tips to employ custom keychains as marketing items? Share your thoughts with us at our facebook page to join the conversation.
Share and Enjoy