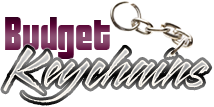 Promotional Keychains- Drive Up Your Brand Exposure
Posted by admin
Posted on November 30, 2018
The more the merrier; it could well be the best way to sum up the ideal number of keychains an average person should have. Nobody seems to get enough of these pint-sized items that have a great role in making lives easier. Keychains make trendy add-ons to the everyday set of keys as they not just help the users to stay organized but also express ones personality.
Custom keychains will get your brand into the everyday lives of your recipients in a subtle way and to sneak in your brand. Keychains enjoy a high level of portability, which means anything imprinted on these logo items will get the much desired promotion on the go.  A trendy keychain will grab easy attention of everyone around and  get people talk about your brand. Keychains make wonderful collectibles as well and your brand on these will get an extended display for a very long time.
If you have not used these crowd pleasing models, get started right away with these favorite custom gifts
Flashlight keychains
These are not average keychains but a great party favor and a handy source of light at times of need. These extra features will easily spark the interest of your audience and light up your brand. This multi functional keychain is a smart way to turn a simple daily use item to the next level with some simple branding and extra functionality.
Whistle keychains
This keychain will double up as a safety item at night or in remote locations.  You can even use it as a game whistle and don the role of a referee. Customize these with your brand and message and use it to promote adventure activities and events and make your brand well seen and message well heard. It makes a delightful way to hold keys and make heads turn. Your recipients will surely love the attention they get while they carry these logo items.
Quirky keychains
Beat boredom and put your business into motion with this delightful Mini Football Stress Reliever Keychains that ensure footie fun and double up as stress relievers as well. Customize these with your brand and message to make it a unique billboard for your brand that will impress even those who do not follow football. When you hand out these logo items you will leave your audience surprised and totally busy with your brand!
Which of these custom keychains are you planning to use as your promotional products? Share your thoughts with us at our facebook page.
Share and Enjoy