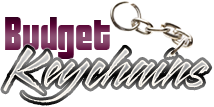 How Custom Keychains Can Bring In More Customer Leads?
Posted by admin
Posted on November 22, 2017
Custom gifts are the most effective tools to promote brand and to get across your message. Everyone loves freebies and by handing out something as useful as keychains your brand will impress your audience. Everyone will surely feel well appreciated with these daily use gifts of keychains. Every time they use these, they will be reminded of your brand and message. Your recipients will surely talk about the brand that has given such a highly useful gift to their friends and family thereby stirring up a lot of interest.
Including custom gifts in the marketing mix is a great way to impress the audience and to get them engaged with your brand through a friendly dialogue. Imprinted gifts will put your brand right in front of your target audience and will drive up your popularity and goodwill. The good thing about keychains is that keychains are gender neutral gifts that everyone will find useful. Simple and easy to use, keychains get used by everyone right away and will remind your customers that your brand is in the market.
Light weight and cost effective, these logo items are easy to distribute in mass events like tradeshows and business events and to reach out to your existing and past customers and to make new leads. A trendy keychain will win hands down as a fund raising item as well because everyone will love to support the social cause and help raise funds by buying keychains, which they can use every day.
Here are some of the benefits of custom keychains that make it pedigree promotional items.
Budget friendly: Keychains make an affordable gift item even for budget friendly marketers. If you thought only exorbitantly priced logo items make effective promotional items, you could be in for a surprise because keychains continue to remain one of the most popular custom gifts even in the age of biometric security systems and keyless locks!
Unbeatable versatility: Keychains are offered in dime a dozen models. Choose from the ever popular bottle opener keychains that can pop the top of the beer bottles as effectively as hold your keys to the fun toy models of coiled keychains and the highly useful flashlight keychains that make a light source and a keytag all at once among many other different models. Choose from an exciting range of models and pick up something that matches the tastes of your target audience.
Best value for money: Marketers can ensure more value for their money as custom keychains will continue to make consistent impressions all their life without any repeat effort or investment. Every time your recipients use these keychains bearing your brand name, their brand recall will go up manifold.
Keychains are associated with assets: Keychains are used on the lockers, vehicle locks or house doors and carry keys that safeguard the biggest assets of your recipients. Thus custom keychains will get a high retention and as much respect as their assets.
Ideal for all occasions: keychains can be used to promote all brands and businesses and can even be used as party favors, wedding gifts and more. Custom keychains will evoke the positive feeling of appreciation and care and every time they use it, they will be reminded of how much your brand cares for them.
Have you used custom keychains in your promotions? If yes, share your experiences at the comments section below and join the conversation.