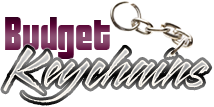 Enhance The Brand Trust Among Your Users With Promotional Keychains
Posted by admin
Posted on November 23, 2017
Keychains are everywhere; however most of us tend to take it for granted. Probably one of the most overlooked items in our households keychains play a commendable role in putting our lives in order. Just imagine the mayhem that sets off every time you misplace your keys! It can literally throw your daily schedules off the track and may leave you badly grounded. This is what makes custom keychains a hugely popular promotional gift to promote brands and to get your message across. Keychains can even be employed as team spirit items and fund raising items. Offered in a range of colors and shapes, keychains make trendy accessories and collectibles too.
See how custom keychains make a highly potent marketing tool. Be it to carry the car keys, house keys or office desk keys, a reliable keychains will ensure a hassle free day for your recipients and put your brand on a display all at once. Your recipients need keys to get their car started, to lock the house door and to get their work started. So, why not advertise your company with promotional keychains? These are small, low-cost marketing tools that are handy and easy to store and distribute.
Keychains can be hung at the bag straps, belt loops and purses, which will make it easily visible to everyone around. A trendy keychain will grab easy attention of anyone who sees it and will make a great talking topic as well. The good thing is that keychains placed anywhere will advertise for your company on a daily basis. Offered in a fabulous range of colors, shapes, styles and materials, keychains will give marketers the luxury of choosing a model that matches the tastes of your audience and age group.
Metal keychains for classic customers, the brilliantly colored plastic keychains for the happy go lucky casual customers and the novelty keychains for the younger crowd. Multi tool keychains and flashlight keychains will make a great choice for all those DIY enthusiasts around. No matter which model you choose, your brand on these will get a lot of attention from everyone around.
Personalized keychains are budget friendly, which makes it a perfect handout for mass promotional events like tradeshows and business events. Any business can find a perfect keychain that directly complements their field of business and leave a lasting impression among your audience. Highly versatile and popular, these logo items will impress both the young and young at heart.
Have you used custom keychains in your promotions before? If yes, share your experiences at the comments below to join the conversation.