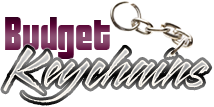 Check Out Our Free Shipping Offer On Custom Keychains
Posted by admin
Posted on November 20, 2017
Keychains make one of the most popular custom gifts for businesses all year round and holiday season is no different. The low cost advantage makes keychains a perfect choice for mass promotions like mailer campaigns, corporate gifts or tradeshows handouts.
Reports show that custom gifts that are popular and highly functional enjoy a high retention and this is what makes keychains a perfect choice. These logo items are well suited for just about any promotions and events as these are easy to store and distribute. Customize it with your brand and message and see how these logo items will get a lot of attention from everywhere.
Considering the holiday rush and the gift season, we have extended our free shipping offers to a few more models to ensure a hassle free and budget friendly shopping experience for you. Get started right here with some of the best selling keychains that will give your brand the much desired exposure and portability.
Keychains With Slim Bottle Opener: Have the cake and eat it too with these amazing keychains that will give you the dual advantage of a bottle opener and a keytag all at once. A perfect handout for the holiday season, these logo items can be easily customized with your brand and message. Every time they use it to open the door or pop the top of the bottles, your brand will get a perfect display and word of mouth publicity. The free shipping offer will enhance your shopping experience like never before. Go for it!
Cross Shape Keychains Holder: Churches can reach out to their laity during the holy season of Christmas with these cross shaped keychains that makes a divine symbol and a handy way to carry keys all at once. Customize these with your brand and message to make it personal. These unique keychains will gain easy attention and anyone who sees it will love to get one for them.
Mini Rectangular Flashlight With Compass Keychains: Why settle for an ordinary keychain when you can opt for these multi tool keychains that also includes a flashlight and a compass. These will make a great safety item and a travel bag item for the holiday season. The more they use these logo items the more will be your brand exposure. Rush your orders and get the free shipping advantage.
LED Flashlight Keychains: A flashlight is just as useful as keychains in our daily lives; so by handing out two essential items all at once, your brand exposure will go up by double. These logo items can be used during emergencies, safety events, or any other outdoor or adventurous activities and will promote your message at cost effective rates.
Car Shaped LED Flashlight Keychains: Innovative shapes and interesting features will make these keychains better then the best. Customize these with your brand and message and put to use to promote car businesses, automobile workshops or other related niches. These make attractive collectibles and souvenirs as well.
Shop for these custom keychains with free shipping offer and make the most of your promotional dime.