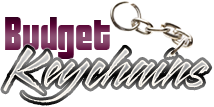 Happy Customer Stories- House Shaped Keychains for Home Builders
Posted by admin
Posted on February 10, 2020
Happy customers enhance the success formula of businesses. Personalized attention, bespoke business solutions and thoughtful promotional gifts are some of the many ways you can keep your customers happy.
 In this edition we are featuring a medium sized home builder, Fern Builders driven by a team of go getters and industry specialists. As part of a the grand opening of their second office at Trenton, NJ, the wanted to create a new customer base by reaching out to homeowners in that area.
Targeted promotions are effective
 Being a new location they thought the best way would be to plan a community level promotion. They compiled a data base of the home owners around and planned a mailer campaign.
Every business letter envelope included a free house shaped keychain customized with their name and address.  Their marketing team also dropped these keychains in the letter boxes of some of the customers to pique interest. Result- the contact details reached countless homes in the area, which may set off referrals or word of mouth publicity in the days ahead
Random mailer campaigns were not a choice to consider for them because only a miniscule fraction of this audience may actually turn into their leads.  Why resort to a community level campaign when only a percentage of it will only actually need their services?
The query they had in mind was "how to target the key audience?  This is where compact and easy to distribute hands outs like keychains came into the picture. These have a much better ROI than spending their promotional dime on a random mass mailer campaign.
How they found the Target crowd of home owners
The annual garden show was hugely popular among homeowners or those who are interested in buying a home. So, the builders had the right crowd for their marketing plan. They distributed these keychains as freebies to the attendees. They were excited to see that some of the recipients tagging their car keys and home keys in hand on to these keychains right away and even took a closer look at the message imprinted on it.
The contact information on custom keychains will remain in plain view of the recipients every day. The big plus- their recipients  can reach the builders  when they plan to buy a new home or wish to refer a builder to a friend or family member.
Custom keychains thus effectively helped them to reach out to a new audience within his market.
Why keychains
Keychains are budget friendly and practical promotional products that will advertise directly to your audience. These are not throwaway advertising kitsch; but make practical handouts that your customers will actually use.
 The golden rule of an effective marketing strategy is to reach out to your target audience. Customers that align with your products are the ones that make leads for your business. So, the best way to connect with the cream of the crop of your customer base is through interesting and customized free gifts.
Did you find this story inspiring? Be the first to share and spread the word.