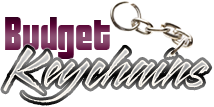 Custom Keychains That Will Make Your Life A Bit Easier
Posted by admin
Posted on February 13, 2020
Gone are the days when your keychains used to hold nothing more than your keys! Today, these have become unique and portable accessories that can do a lot of tasks, thereby making your lives easier.
Probably not many everyday items might have evolved as nicely as keychains to fit into the digital world where lock and key security systems are dwindling.  These days, keychains are popular as stylish accessories and multi functional widgets apart from being a safe way to hold the keys.
See how these multi functional custom keychains will revamp the life style of your recipients all the while keeping your brand on top of their minds.
Bottle opener keychains:   Popping the top of bottles can be artful and mess-free with these sleek handouts that will also carry keys. Offered .in a wide range of models and colors, these keychains will make your brand the life of their party!
Carabiner keychains: Tired of dropping the keys during hiking or biking? You are not alone. Let your outdoorsy audience carry their keys outdoors and stay organized; all the while keeping their hands-free for their leisure activities.
Multitool keychains: Help your recipients to accomplish the minor repair tasks with ease and dexterity with these multitool keychains that include various tools like screw driver sets, tape-measures and more. Available in various models and colors, these logo items are available in just about every price rate as well
Flashlight keychains: Everyone needs a source of light for the dark winter nights, power outages, road emergencies and more. Though most people fail to carry flashlights wherever they go, these flashlight keychains will help them to stay safe and reassured even in dark and alien areas. The best part – your recipients will have a source of light every time they have  their keychains with them.
Compass keychains : Help  your adventure loving outdoorsy clients to stay safe and on track even when they are away from home. Your brand will assume the role of a dutiful travel guide and navigator much to the delight of your audience and everyone in their group. Needless to say, your message will make a great talking topic for them.
Novelty keychains: Shaped keychains are the best ways to communicate your message and make your audience engaged with your brand in a playful way.
For instance, can there be a better way to promote your music band than these guitar shaped keychains or your pet care services with these cat shaped bottle opener keychains? It will help you cut down on your promotional message texts and makes it easy to say what you wish bang on target!