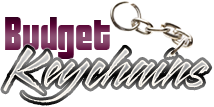 6 Types Of Custom Keychains And The Best Ways To Use Them
Posted by admin
Posted on February 7, 2020
Have you ever wanted to get a keychain as a party favor, a promotional gift or a handout for any other purpose? Here are some tips that will help you shortlist the best possible models and the best way to use them.
With countless models of keychains in the market, it might be difficult at times choose a model that suits your needs. These tips will make sure to get the most appropriate keychains  that will make your event memorable and leave your audience spell bound!
Here is a quick grab of some of the most trending keychains.
Carabiner Keychains
Carabiner Keychains are useful in any situation, especially during outdoor trips and camping holidays. Easy to tag to backpack straps and belts, these keychains will keep the keys safe all the while ensuring the ultimate hands free convenience for the users. When your recipients take it with them  on a hiking trip, beach holiday or cycling day your brand on it will get all eyes on it. Get it customized with your logo, artwork or mascot for your squad to match!
Dog Tags
Dog Tag Keychains are a rage these days. These make great looking keychains that double up as a trendy pendent. Originally used by army soldiers for identification, it has evolved to be as a name tag for your keys and other little things that you use every day. Offered in a wide range of colors, these keytags can be matched with the color theme of your event to make it stand out!
Dog tags are best used as team tags or commemorative tags. Customize these with your company's brand or logo on them and hand these out during game days, milestone events, team spirit rallies and more.
Multitool Keychains
Multitool keychains come with added features including screwdriver with 2 sided Phillips and flat head driver bit. These utility Keychains are a smart and budget friendly handout to engage your DIY audience group with your message. These can be used at any event because everyone will find these keychains highly useful not just to carry their keys but also to carry out minor repairs and fixes. These custom keychains make a perfect choice for tech tradeshows, store promotions and employee appreciation days.
Luggage Tags
 Luggage tags will make a stylish and useful item in every home or office. Trendy and brightly colored, luggage tags will help you identify your luggage in the crowded airports from a sea of luggage pieces. Even if the luggage gets lost or mixed up, the contact information on the tag will help the passengers to get it back.
Better yet—these luggage tags are well suited for all your bags- from your purse to backpacks and your duffel bag! These are great handouts for travel expos, milestone events and mailer campaigns.
5.Bottle opener keychains
A keychain that comes out every time the user needs to pop the top of the bottles or use a key – Bottle opener keychains is versatility at its best. Your brand imprinted on these stylish keychains will certainly be remembered as something that got their party going!
Choose from a mind boggling range of shapes and colors; customize it with your brand and message and nobody can have just one. Order in surplus for tradeshows, sports bars and restaurant promotions and more.
6.Flashlight keychains
Incredibly useful and handy, these innovative flashlight  keychains will  help your recipients to stay safe with their keys and in the dark and in emergency situations. These make great handouts during trade shows, conferences, sweepstakes  and employee gifts. Practical, dual purpose and budget friendly, these handouts will give double brand exposure for you at the price of one!
At budgetkeychains, you won't have to worry about which kind of keychain to choose. Our product experts will walk you through the selection process to get the best choices that will please your discerning customers.