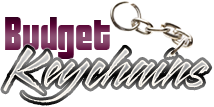 Custom Keychains for Winter Promotions
Posted by admin
Posted on December 17, 2020
Keychains are not seasonal staples or that is what most people think! However, did you know that there are atleast a few interesting models that come handy in winter to make lives easier. Does it sound too good to be true?
Check out some of these multifunctional custom keychains that are not just designed to carry your keys safely but even to scrape off ice from the wind shields or carry a poncho for the unexpected showers!
Here is a quick rundown of some of the custom keychains  that will make excellent handouts during winter promotions. The best part is that as these are primarily  keychains, your logo items will get used all round the year even after the winter spells!
Blue Rain Poncho in Ball Keychains Poncho can be easily fitted into 4″ round case with plastic keychain clip. The generous imprint space over the ball case will make your message stand out even when bad weather strikes! It makes a great investment for even small budget marketers who are trying to get popular handouts for their audience.
Plastic Ice Scraper Keychains : Handy giveaways for the snowy conditions, these colorful plastic keychains include a serrated edge, beveled edge and a rubber squeegee edge for effective removal of ice from wind shields get your logo and message imprinted on these high utility keychains to get all eyes on it!
Whistle Light Keychains:  It offers the dual advantage of a red safety light and a whistle on a keychain. It will make a great addition to the safety kits at home, or vehicles. In low visibility conditions during frosty weather, these logo items will come to the rescue of your audience by helping them to alert others if they get stranded.
Tire Gauge with Keychains will make a great winter giveaway for your valued customers and clients. Made of aluminum, these budget friendly handouts will help  your prospects to measure the tire pressure on the move and avoid the risk of ending up with a flat tire on deserted roads.
Compass Keychains: Even the most seasoned drivers can lose their way in low visibility frosty road conditions. These compass keychains will guide  your recipients and help them to stay on track at all times. Your logo and message imprinted on these handy keychains will get a lot of attention and appreciation.
Mini 4-in-1 Screwdriver Tool Set Keychains  include a key ring, Philips and two slotted screwdrivers, which offers real value for investment. Ideal during travel, camping etc, these sleek tool set keychains will come handy in all those emergencies and what- if moments!
Need more? Browse our exhaustive collection of custom keychains to choose a model that will match the needs of your audience and your budget all at once!