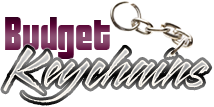 Custom Sports Themed Keychains – Show Off Your Team Spirit
Posted by admin
Posted on December 18, 2020
Sports themed keychains are available in a wide range of themes including baseball, skateboard, golf tees and more. These are incredibly popular among little leagues as collectibles and items to trade with other sports enthusiasts.
For the team and the fans
Choose from a wide range of custom keychains that can be customized to fit your needs. Baseball keychains are a great choice to reward hard-working players and celebrate the accomplishments of your team. These can be customized with your team mascot, anthem and your specific team colors. Highly valuable to collectors and perfect for trading with other fans, these keychains will get a lot of eyes during  games.
For the cheer leading squad
Cheer leading is a long-standing tradition at high schools and colleges across the county. Keychains imprinted with your team tagline and mascot make a great  accessory to display school spirit and recognize each member of the team.
Skate board keychains
Skating is one of the most favorite winter sports where athletes glide across the ice and compete against one another at the highest level. Check out these skate board keychains that can be used to promote skating events or used as handouts for the team or fans.
Soccer keychains
Football is one of the most popular sports across the country at the school and college levels and professional level. Soccer cap keychains are an excellent way to represent your favorite team or celebrate the popularity of this great game of skill and finesse.
Tennis Racquet keychains
Tennis  is a game of precision and quick reflexes.  These strendy request shaped keychains will make a great mailer gift to announce upcoming matches, seek donor support or more. For your recipients it will make a trendy accessory that will highlight their passion for this classic  ball game.
Bicycle shaped keychains
Bicycle shaped keychains are perfect to honor the hard work of cyclists and make a great sports souvenir for people of all ages. These keychains are especially an excellent purchase since these double up as bottle openers apart from being a novelty keychain. Your message imprinted on these will get a lot of eyeballs for sure.
Hockey puck keychains
Hockey is a hard-hitting sport that enjoys a great fanbase across the globe. These hockey puck keychains are a perfect way to display your passion for the game and get your message across to your audience.
Bowled over by these stylish sports themed keychains already? Browse our full collection of sports themed keychains before making up your mind. Should you need any tips or assistance, our team is only a call away!