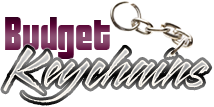 The Memory Effect of Custom keychains as Promo Gifts
Posted by admin
Posted on December 16, 2020
 Keychains are first-class advertising medium and a giveaway with high utility value, in use every day. Offered in numerous styles, colors and  branding spaces, keychains can be customized to make it align with your brand. From subtle branding to fun messages or bold artwork and more, keychains offer ample customization options that can be utilized depending on the target group and purpose.
The best part is that your advertising messages imprinted on keychains become mobile and tangible, which in turn increases the recall value of your brand. The main thing is that keychains are suitable as eye-catchers and giveaways that will stick for a long time with your recipients. Apart from being a smart way to hold keys, keychains have evolved to be fashion statements and lucky charms these days.
Depending on the target group, keychains serve as a fashion statement, toy accessories, souvenirs, utility objects or everything together. Keychains  make it easy to identify different keys and to manage it effortlessly.  Plus some keychain models come with multiple secondary uses as in the case of flashlight keychains or bottle opener keychains.
Portability
Custom keychains win hands down as advertising ambassadors as these remain in plain view of the audience always. Budget friendly and easy to distribute among the audience group, keychains will easily please your recipients and engage them with your message more often,
Popularity
Keychains with additional benefits like bottle openers or tape measures are more frequently used than a plain keychain. So, your brand gets dual exposure at the cost of one, which makes these value added gifts from a marketer's perspective.
Keychains holds the rare distinction of being a popular everyday item that traces its roots to the analog world.  However, if you think that these classic gifts have little relevance in today's robotic world, you could be in for a surprise. Most people prefer keychains to safely keep their keys even in this age of keyless security and biometric locking system.
Customization options
Keychains offer a wide range of customization options as well that will help the marketers to make their message stand out in style. While metals keychains offer laser engraving imprint options, leather keychains can be embossed or debossed with your message to leave a lasting mark.
Imprints on the playful and cheerful plastic key rings  will never be missed! Offered in various shapes  including , cat, soccer ball and golf tee these keychains often double up as toys and novelty collectibles apart from being a reliable custodian of their keys.
How do you rate custom keychains as promotional items? Share your thoughts with us on our facebook page.