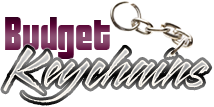 A Few Of Our Top Selling Promotional Keychains for The Month of June 2018
Posted by admin
Posted on June 14, 2018
The idea of drawing out the top selling keychain models every month might sound like a bland exercise for some, but for us it offers a nail biting finish, loads of excitement and above all a wonderful opportunity to get the pulse of the best selling custom keychains of the season. The top sellers of the month had a fair mix of the popular models, the unexpected entries and everything in between! Check it out!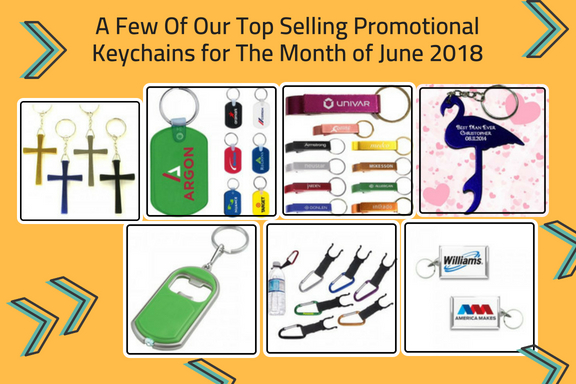 Cross Shape Keychains Holder: Spreading the message of peace and hope is well appreciated any time, every time. The impressive sales stats of these custom keychains that are offered in various colors highlight the importance of love and peace in this world. Being a great holy token and religious symbol, these keychains enjoy a high retention as well.
Custom PVC Keychains: Durable and lightweight, these attractively colored keychains will make a high visibility billboard for your brand. Go for it! Customize these with your brand, message or artwork to make a great handout. Ideal for tradeshows and mailer campaigns.
Deluxe Aluminum Can & Bottle Opener Keychains: One of our best sellers these keychains with the added feature of can and bottle opener will make a great choice during summer promotions, sports seasons and more. It is especially popular among the younger audience. Everyone needs a keychain and a bottle opener too and that is what makes these combo gifts a great choice.
Flamingo Shape Bottle Opener Keychains: Flamingos are symbols of beauty and poise; we bet, everyone will have an extra reason to pop the bottles when they have these elegant keychains in their hand. The incredible sales stats of these bottle opener keychains show that most people are in their partying best!
Rectangle Acrylic Keytags: Durable and visually appealing, these acrylic keytags will make heads turn. The light weight and compact design will make it well suited for mailer campaigns and mass events. Customize it with your brand, message or artwork to make it a high profile promotional item that is hard to resist.
Round Bottle Opener Keychains: Perennially popular all round the year, round bottle opener keychains make great party favors, store promotional items and corporate gifts among others. Choose from your favorite colors and make the most of the outdoorsy partying season with these custom keychains.
8cm Personalized Water Bottle Holder With Carabiner Keychains: Great for outdoor trips, camping, hiking and adventure trips, these carabiner keychains will never fail to impress people. Great for holding not just the keys but water bottles, sunscreen bottles and more, these sturdy keychains will make a must have item in your marketing mix.
Bottle Opener Keychains With LED Light: It is a bottle opener, a key fob and a flashlight alike. Great for crowded events and tradeshow where you need something a cut above the rest to grab the attention of the audience. The brilliant green color will make it an instant crowd pleaser.
Make these best selling keychains your promotional tools and be sure; till we are back with yet another list of top sellers, share your ideas and suggestions at the comments section below.
Share and Enjoy