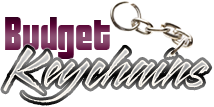 Custom Carabiner Keychains- The Effective Way To Put Your Brand On Display
Posted by admin
Posted on March 21, 2017
Gone are the days when keychains used to be plain and bland rings that were designed only to carry keys. These days keychains have become brawny, stylish and above all multifunctional just like the case of these custom carabiner keychains . Though these are simple and cost effective, these keychains will help the users to hang it on their belt loops or hiking bag straps. Personalize these with your brand and message and see how these keychains will buy easy attention of everyone around.
Mini 4-in-1 Custom Screwdriver Tool Set Keychains can not just keep your keys safe but will carry a set of tool sets wherever you go. If your brand is planning to reach out to DIY enthusiasts or the handy men in the making who like the idea of carrying around some handy tools and still manage it easily within their pockets, this model will make a great choice. Every time your recipients use these to carry out minor repair, people around will surely be pleased by these innovative models. Be it as collectibles, tool box items or as keychains, no matter how your recipients choose to use these logo items, your brand imprinted on these will never fail to grab their attention.
LED Flashlight With Carabiner Split Keychains
It will be hard to end up without a source of light during the camping trips or outdoor fun and these LED flashlight carabiner keychains will double up as a light and a key tag all at once and your recipients will surely love this useful gift item. Designed to bear the daily grinds with ease, these logo items will take your brand into places.
Bottle opener keychains
Bottle opener carabiner keychains will give the recipients the dual advantage of having a handy tool to pop the tops on the party night and carry the keys safely all at once. Jumbo Size Bottle Opener Keychains will make a great choice to consider. Budget friendly and popular, these logo items will make a great way to put your brand on display.
What we love about carabiner keychains is that it combines the hands free convenience of carabiner to a functional keychain, which means that your recipients can load it up with their keys and tuck it away on their belt loops or bag straps. These logo items are versatile and functional, which makes it a great option to promote brands and events as tradeshow handouts or corporate handouts among others.
Need more? Browse our collection of custom keychains and pick up a model that will meet your budget and needs.