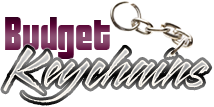 Branded Keychains- Popular Handouts with an Unbeatable Price Tag
Posted by admin
Posted on September 27, 2021
Decorative, extremely popular and budget friendly, custom keychains will indeed make great marketing tools. When branded with your company logo, these make fantastic giveaways for your business. Perfect for trade shows and promote your business, Keychains are available in a range of different shapes, colors, and sizes.
Whether you wish to use Keychains as budget friendly promotional giveaways, executive gifts or mailer items, these will make a fun and stylish handouts that will leave a fantastic impression on its recipients. Reinforce your brand visibility and spread your brand far and wide on a budget with custom Keychains.
Here are some popular models that you will find useful
Plastic Keychains
Durable, colorful, light weight and cheap, custom plastic Keychains will make great promotional items for your brand. Get your logo and message imprinted on these attractive keychains to turn it into a highly effective marketing tool. The best part is that these are available in a wide range of popular shapes that will easily complement your brand.
For instance, house shaped Keychains are ideal for real estate agents and will make it easy for the audience to relate with your business. Pique easy interest and grab their undivided attention by including these shaped keychains in your promotional mix. It will help the recipients even more to remember your brand.
Acrylic keychains
Looking to add an extra layer of uniqueness to your branded keyrings? You should try these light weight acrylic keychains. Designed to withstand the rough and tumble of daily use, these custom Keychains will make your brand your brand really POP. Print your artwork or logo in full color on these keychains and enhance your brand visibility to the next level.
Metal Keychains
If you are looking for an elegant keychain to reach out to your high value corporate clients and highlight your professional brand image, then nothing can match the charm of laser engraved metal Keychains. Choose from a wide range of shapes and sizes that are sure to draw in plenty of attention for your brand. Immensely durable and well retained, metal keychains will enhance the professional appeal of your branding for sure.
 Combo Keychains
Check out this exquisite range of custom Keychains that are much more than an ordinary Keychains. These value added accessories have various other add-on features that will make it more useful and popular.
Bottle opener Keychains that are equally effective in popping the top of bottles and holding keys are quite popular while Flashlight Keychains that double up as a handy source of light for people on the move.  As these keychains are two times more useful than normal Keychains, your brand imprinted on these will get dual exposure at the cost of one!
Need more? Browse our collection of custom keychains to choose a model that will match your theme.