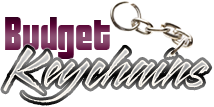 Custom Keychain Bottle Openers- The Best Marketing Tools That Money Can Buy
Posted by admin
Posted on April 6, 2021
There is nothing more frustrating than not having a bottle opener at hand and your  favorite frosty beverage taunts you at a picnic, sporting event or barbecue. A Keychain bottle opener is the best way to wriggle out of this situation.
Just imagine the number of times when you and me have tried to open the caps with bare hands shredding the skin in the process , tapped the bottle  against a counter and  ended up breaking the bottle. This will highlight the importance of a keychain bottle opener as freebies. Everyone will find it useful and your brand and message imprinted on these will get a lot of attention and appreciation.
Here are some of the other benefits of bottle opener Keychains that work in your  favor as a proven marketing tool
Easy Portability
Most bottle opener keychains weigh just a few ounces and are only a few inches long, which makes it easy to carry around wherever your clients go. So, your message imprinted on these logo items will get a lot of eye balls at game days, picnics, cook out parties and more.
Convenience
A keychain bottle opener will ensure the convenience of a bottle opener at hand every time your recipients carry their keys.
Limitless choices
Offered in various colors, shapes and sizes, these custom keychains offer endless choices to meet the tastes and needs of your audience.   It is fun to find Keychains that align with the theme of the event. For instance, if you are planning to celebrate the victory of your baseball team,  these home run Keychains will make a great choice. Plus  bottle opener keychains make a perfect choice as wedding favors and gifts as well.
Here are some popular bottle opener keychain designs that can be considered.
The Flat Head: It is one of the most common shapes in Keychains. Shaped like a small claw, it is effective to pop the top off the most stubborn caps of beverages.
Circular Opener: It features a flat handle and a circular opening that grips the bottle cap for easy opening. The generous imprint space on these openers can be used to put your logo, message and artwork on it.
The Multi-tool: it Includes flashlights  or other handy gadgets along with a bottle openers, which makes it a convenient choice to help the audience with the odd task you might run across during the day. The added utility will enhance its value in the right situations, which in turn will make your message more memorable.
Have a better idea to use bottle opener keychains as your promotional swag? Share your ideas with us on our facebook page