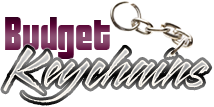 Benefits of Using Personalized Bottle Opener Keychains as Branding Swag
Posted by admin
Posted on July 13, 2021
Bottle opener keychains make affordable, effective and memorable handouts for your clients , attendees or employees. Maybe it's high time you make it your marketing tool. Even on a modest budget, you can get these logo keychains in bulk to reach a mass audience.
Advertising your business using bottle opener keychains may not be a new idea, but it still is a classic promotional strategy that works! These old-school, super-practical promotional items never go out of fashion if the surging fan base of custom Keychains is any indication! People are always happy to get these;  and nobody can ever have enough of these everyday items.
If you are looking for your next giveaway, logo Keychains are definitely worth considering. Aside from the low production cost, there are more reasons why custom Keychains remain one of the best promotional products.
Highly customizable
Bottle opener Keychains are available in dime a dozen models, shapes and colors, which makes it a creative marketer's delight. Highly customizable, these giveaways will make your message stand out and well noticed. Whether it is to place your logo, message, artwork or something more, the high visibility imprint space of Keychains can be exploited the best way possible.
Wide range of models
Bottle opener Keychains are available in a wide range of shapes, sizes and styles. There's surely a bottle opener for you that will align with your promotional message. Bike shaped bottle opener Keychains , floating Keychains, soccer shaped Keychains  are some of the many unique models that you will find interesting
High utility
Functionality is another key feature that one must look for while choosing custom promotional products. The higher its utility, the more brand exposure your business will get. This is what makes bottle opener keychains a safe bet. While your recipients have a trendy and handy way to remove bottle caps and keep their keys safe, you will have a portable billboard for your business. Win-win.
Keychains are often shared and borrowed
Keychains in excess are never discarded as these are always re-gifted  or borrowed. Keychains get passed around and shared  in the social circles of your recipients. It will further increase your brand's chances of getting more exposure and impressions without any repeat effort or investment!
Quality is the buzz word
Choose premium quality models that will stand the test of time to ensure long term marketing benefits. Your promotional items are your best brand advocates and hence you should use a high quality model that stays true to your professional image and brand identity.  It will enhance the reliability of your brand in the eyes of the audience. What you need is promotional gifts that your recipients will use for a long time.
Browse our complete line of custom keychains to get started.