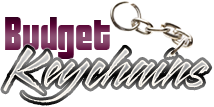 Custom Engraved Bottle Opener Keychains- Leave a Lasting Statement
Posted by admin
Posted on August 19, 2021
Looking for a value added gift that is both practical and fun in equal measures? Look no further than custom bottle opener Keychains. Your clients, customers and crew can now crack open their favorite beverages with bottle opener Keychains you give them.
Bottle opener Keychains are a little extra something than ordinary Keychains and for this same reason these will stay with your recipients for a long time. Ideal for every genre of audience, these quirky custom Keychains will cater to the diverse taste of your clients and customers. It is interesting to note that these low cost handouts hold immense potential to get your message across to a larger audience group beyond your customers. As scores of your recipients carry it, use it or pass it to others, your company will get free promotion.
Being affordable, printed bottle opener Keychains make a great choice for low cost promotions. Offered in a wide range of shapes and colors, these logo items offer a lot of creative scope during promotions and help you stand out in the competition and reach new potential customers.
Promotional items like bottle opener keychains will get a fair share of limelight for your employees and clients s during parties and picnics because anyone who sees it will be tempted to ask more about these trendy, bespoke Keychains.  They will surely love the attention they get every time they carry this limited edition branded Keychains while feeling a strong emotional attachment to your brand. Marketers can confidently rely upon these combo keychains to make the biggest bang for their buck  that too without any concerted effort!
Branded Keychains are often taken for granted! But in reality, there are very few things which may be more useful in daily life than these ubiquitous items. Thus by handing out custom Keychains imprinted with your logo, you are giving them your contact card that  your clients are likely to carry  with them frequently. When you want to boost the popularity of your brand, popular handouts like Keychains can be really effective than expensive conventional advertising and brand endorsements.
Bottle opener keychains will fit into every marketing plan of yours. Whether you want to introduce your business, attract new customers, increase sales or retain existing customers, these logo items will make great options.
Though Keychains may not seem like a popular gift, you would be surprised with the positive impact these can have on your business. Easily one of the most effective marketing and advertising tools, printed Keychains can be used by businesses in any industry. Keychains will never look out of place in any promotional context and will always engage your audience with your message.
Planning to use bottle opener Keychains to boost your market presence? Get started by exploring our complete line of custom Keychains