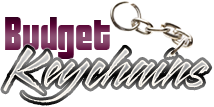 How Bottle Opener Keychains Increase Your Brand Awareness
Posted by admin
Posted on March 27, 2023
Bottle opener keychains are obviously one of the best-selling promotional items that are always in high demand. Ever wondered what makes these budget friendly giveaways a popular choice among businesses? Here are some of the selling points of keychains that make them incredibly valuable merchandise for businesses.
They Are Useful
Many a time, a missing bottle opener may spoil the party. The dual utility of bottle opener and a keychain will make it a high utility item for everyone. Ideal to promote all types of businesses, these custom keychains are hard to resist. Moreover, you can never have too many keychains either.
The best promotional items are those that people will find useful. Thus by giving someone giveaways like bottle opener keychains that they will find useful, you can leave a lasting impression in the minds of the audience. Bottle opener keychains are something everyone needs at home, office or even on the go.  Universally popular, these logo items are useful to promote all types of businesses with ease.
Bottle opener keychains Are Versatile
Bottle opener keychains are also available in a range of styles and shapes, which will suit your diverse branding needs. As these are light weight and compact, bottle opener keychains are perfect as mailer items, trade show swag, promotional giveaways and even fund raising items.  No matter how you wish to use these giveaways , these will make much-appreciated gifts, which will remind the recipient of your brand every time they use it!
Bottle opener Keychains make great corporate gifts
These multi purpose keychains are also useful in lots of other ways too.  It will even make great corporate gifts, staff appreciation giveaways and more.  Not only will be employees be able to pop the top of their drinks during lunch hour, but they will remember the company's brand identity every time they do so!
Bottle opener Keychains are seldom misplaced
In addition, these bottle openers come with an attached  key chain  that carries all the important keys of the users. So, these logo items are rarely lost. Gifts that your recipients use regularly will remind customers of your brand and services more often. Thus giveaways like bottle opener keychains will have a long lasting impact among your recipients . Your audience will see the branding information on these keychains multiple times each day.
Budget friendly
Bottle opener keychains will make cost- effective promotional gifts that marketers can incorporate in mass events like mailer campaigns and trade shows, It will help you to reach out to a large audience without breaking your budget. The bets part is that   your recipients are more likely to retain these giveaways as they find it useful.
There are a wide range of options To Choose From!
Further, bottle opener keychains are available in various popular shapes and sizes. No matter whether you wish to choose basic models or high end, luxurious models, you will find something special for everyone here! Bottle opener keychains will thus make a highly popular handout that will impress everyone while fitting just about any budget.
Keychains  make business gifts and party favors alike
Bottle opener keychains win hands down as corporate gifts and party favors alike. These high visibility giveaways will encourage repeat sales by reminding your clients about your message. A business that is simply trying to make its name popular can order these low-cost bottle openers in bulk, for mass events like trade shows.
If you think bottle opener keychains are popular branded gifts for good reason order right away by exploring our complete line of bottle opener keychains. For more tips and ideas, watch this space for our daily blog posts.