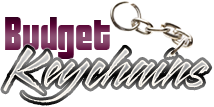 Custom Keychains Make A Classic Gift Choice In The Digital World
Posted by admin
Posted on April 20, 2021
Yes, we live in a digital world of technology fatigue where people spend hours on end in front of their screens.  From work, play and shopping, every realm of life has shifted to the virtual world post pandemic. So, if you are looking for a welcome change in your promotional swag, put your cards on tangible gifts like custom Keychains that people find useful and memorable.
Consistent brand impressions
Offered in a wide range of models and colors, Keychains will make great reminders of your brand that make consistent impressions every day. Just imagine the number of times your recipients may be using these Keychains as they open the doors, lock the filing cabinets or start their cars in the morning. Keychains are budget friendly yet well retained, which in turn make these products with assured ROI
Branded giveaways like keychains have been always around as small and subtle reminder of on the desks of your prospects to remind you of the company that gave them to you.
Promotional products work!
Reports show that most people keep promotional products for an average of eight months especially when these are practical and high utility handouts. Thus your advertisement will be in front of your prospects longer than a simple  pop-up ad on a website.
Talk about brand ambassadors. Your clients and customers who receive these trendy and practical gifts like Keychains are likely to use it for a long time to serve as your brand ambassadors. Nobody can have enough of everyday items like Keychains afterall!  The ASI study shows that 63% of American consumers will never discard popular handouts rather will only give these away when they no longer need it. In such a scenario , marketers are getting a wider audience for their message without any repeat effort from their end.
Keychains make favorable impressions
Available in dime a dozen interesting models and fashion colors, Keychains leave behind a positive impression about your business in the minds of your audience. Gifts evoke reciprocity in the minds of your customers. So, every time you hand out free gifts, your brand popularity goes up by a notch.
Something special for every occasion
Gone are the days when Keychains used to be plain and boring. Today you can choose from a wide range of exciting and innovative models and combo Keychains that are much more than an ordinary Keychains.
Custom bottle opener Keychains are a perfect example to consider. Ideal for outdoor summer events, BBQ events and anything party-centric, these Keychains offer the best of both the worlds of a Keychain and a bottle opener for your audience while ensuring dual exposure for your brand.
Have a better idea of using custom Keychains as your promotional items? Share your thoughts with us on our facebook page