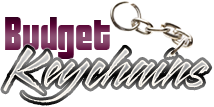 Custom Keychains Make One of the Longest Lasting Custom Gifts – Know Why
Posted by admin
Posted on December 8, 2017
Custom gifts that ensure a higher brand exposure will get a better retention. The key factors that drive up the value of custom promotional gifts include visibility and shelf life. While some items sit on a desk, custom gifts like Keychains are carried wherever your customers go, thereby enhancing your brand exposure. Keychains are everywhere simply because everyone needs these daily use items to keep their keys safe and organized.
Keychains are available in a range of models and color choices that it is not hard for you to find a model that matches your needs. There are combo keychain models that double up as daily use items like flashlights, bottle openers or multi tools apart from being an ordinary key tag. More the use of custom gifts, more will be your brand exposure, which means that your brand and message on these will get a lot of attention and appreciation.
Get started with these best selling keychain models that will sneak in your brand right into the hands of your recipients.
Novelty gifts: If you are looking for something unique and unusual, which stands out from the ordinary, then look no further than novelty keychains. Offered in a range of models including fish, female figurines, fish bones and more, there is an impressive range of keychains to choose from in this category.
Bottle opener keychains: There can't be a better handout than these smart combo gifts of bottle openers and keychains in this holiday season. Every time your recipients use it to pop the top of bottles or carry their keys, they will be reminded about your message. The good thing is that these logo items get borrowed, exchanged or even stolen because of its cute profile and quirky personality and your brand on it will reach an extended audience.
Flashlight keychains: Hand out the two extremely useful gifts of flashlights and keychains all at once with these combo items that will make your brand popular than ever before. Personalize these with your brand and message and see how these logo items will make your brand the talk of the town.
Metal keychains: Looking for a classic gift choice to reach out to your special clients? Place your dime on these elegant and long lasting metal keychains that grab easy attention because of its lustrous profile. Personalize these with your brand and message and see how these logo items will set off word of mouth publicity.
Ecofriendly keychains: Highlight your social commitment by handing out these custom ecofriendly keychains that are easy on your wallets and Mother Nature alike. Studies show that customers prefer to support brands that are socially committed and adopt responsible marketing and by using this ecofriendly keychain in your promotions, your goodwill will go up manifold.
Which of these custom keychains are you planning to use in your promotions? Share your thoughts at the comments section below and join the conversation.