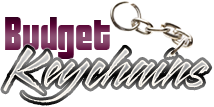 The Unbeatable Benefits Of Custom Keychains As Promotional Products
Posted by admin
Posted on December 5, 2017
Promotional products make a great way to get your message across and to engage your audience with your brand. Be it making strategies in your marketing plan, announcing products launches or holiday season deals and more, custom keychains will make a perfect gift for all types of promotional activities. These highly practical items will impress the audience and will turn the odds in the favor of your brand. Cost effective and highly functional, custom keychains will make a veritable item in the marketing swag of businesses.
Here are some unbeatable advantages of custom keychains that will leave you truly impressed about the promotional potential of these pint sized items.
Low cost, effective promotions: The low initial cost of keychains will make keychains perfect choices to make consistent impressions. The good thing is that bulk orders ensure the best deals, which means that even while planning mass promotional events like tradeshows, you are rest assured that everyone in our audience will get your gift without you having to shell out a fortune.
High retention: Custom keychains make well retained gifts as everyone needs keychains to keep their keys safe and well organized. On an average , a household needs 6 or more keychains to organize their different sets of keys right from house keys to car keys and office keys among others.
Engage your audience in a light hearted dialogue : Customers will be more receptive to your message when they receive a promotional product. Studies show that people were more open to doing business with the company that had given them promotional items.
Brand recognition: The longer these keychains get used, more will be your brand retention. Every time your recipients use these keychains they will see your name again and again and keep your brand fresh in their minds.
Enhance sales: Reports show that businesses that used promotional products registered 22% more business than brands that do not used custom gifts. It makes yet another reason for businesses to use custom keychains to increase sales.
Develop a strong goodwill: Everyone will remember your brand when you do something nice for them like handing out free gifts. Promotional gifts will make a favorable view of that company.
Promotional Keychains are easy to customize and are offered in a range of interesting models and color choices. You can choose a model that matches your theme and promotional budget to ensure a long lasting effect. From the classic choices of metal or leather to the fun models of novelty and plastic keychains and the combo gifts like bottle opener keychains and multi tools, there are dime a dozen models to choose from.
Have you used custom keychains in your promotions before? If yes, share your ideas and suggestions at the comments section below.